Estimated read time: 2-3 minutes
This archived news story is available only for your personal, non-commercial use. Information in the story may be outdated or superseded by additional information. Reading or replaying the story in its archived form does not constitute a republication of the story.
SALT LAKE CITY -- Tuesday on ESPN Radio, host Colin Cowherd claimed No. 9 BYU is a legitimate challenger for the national championship.
Cowherd was doing a segment about what he learned over the weekend about college football. The first thing he noticed was, "the non-BCS schools are catching up to the BCS schools."
He said, it is time the Mountain West Conference gets its own automatic BCS bid, specifically mentioning BYU and Saturday's upset of Oklahoma.
Cowherd said the MWC has three "really good programs" and that the top of the MWC (BYU, Utah and TCU) is just as good as the top teams in the Big 10.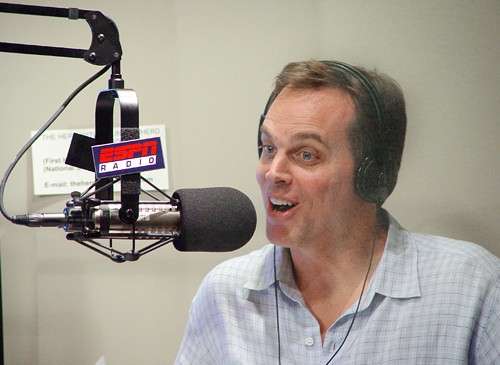 He said the Cougars' victory was big. Not just because of who they beat, but because of where they beat Oklahoma (neutral site) and when (beginning of the season).
"I had BYU going 11-1 and losing to Oklahoma," Cowherd said. "Now, we will be watching BYU for the next 10-11 weeks. BYU is a legitimate national championship contender."
He said he noticed BYU was not intimidated by the Sooners, even though it was "basically a road game" for the Cougars. "It was 90-10 (percentage differential of OU fans to BYU fans at Cowboys Stadium). We had somebody there," confirming the "road game" comment.
"That game was a coin flip with or without [Sam] Bradford," Cowherd continued. Bradford injured his throwing shoulder just before halftime.
He listed off several reasons why BYU will succeed this year. He specifically mentioned BYU's maturity (43 married players on the roster).
"They have an NFL quarterback in Max Hall and a great coaching staff," Cowherd opined.
Later, when talking about Florida State, it's tough loss to Miami and it's upcoming schedule he said, "Florida State is going out west to BYU and is going to get wacked.
"BYU is absolutely legitimate."
×
Most recent Sports stories