Estimated read time: 2-3 minutes
This archived news story is available only for your personal, non-commercial use. Information in the story may be outdated or superseded by additional information. Reading or replaying the story in its archived form does not constitute a republication of the story.
Jed Boal ReportingThe mother of a Utah soldier thought her days of worrying were over.
Jan Moncur, Soldier's Mother: "For a year, every night I'd worry the doorbell would ring. Since he's been home in the states, it's been nice not to have to worry about that. So last night it was a huge shock."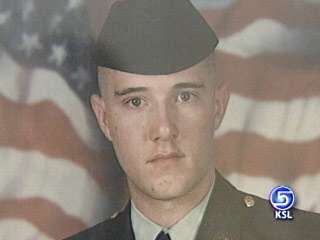 Private Philip Marc Christensen served a year in Iraq and returned to the US. Yesterday he died in training in Kansas. Many Utah families -pray for their loved ones in battle overseas; few expect tragic news once they've lived through the war.
Twenty-one year-old Philip Marc Christensen joined the army after he graduated from Brighton High School. His family says he was doing exactly what he wanted to do -- training at Fort Riley, Kansas and ready to go back to war if called for duty.
It's tough for Jan Christensen to look at the photo of her son and his army buddy in Iraq. Both men survived Iraq.
Jan Moncur: "He loved it. He felt like they were in the right place doing the right thing."
Both died this week in unrelated accidents here in the states. Both families will lean on friends and faith to get through it.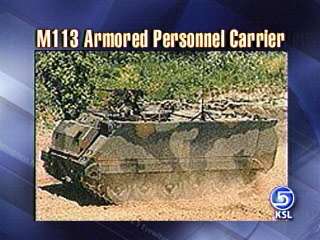 Jan Moncur: "We just pull together. We're all in shock. We're all in disbelief."
Private First Class Philip Marc Christensen died yesterday at Fort Riley, the same day his buddy was buried in Reno after a car crash. Christensen and another soldier were training in an M-113 Armored Personnel Carrier. They died when the vehicle rolled during a 48-hour training mission.
Jan Moncur: "Loved his country. Loved what he was doing when I talked with him last week. He was thrilled with the opportunities he was having."
Jan Moncus says her son loved the army and envisioned a bright future in the service. She remembers him as an independent, strong-willed and loving son.
Jan Moncur: "He was just so excited and so thrilled with what he was doing and how he was advancing."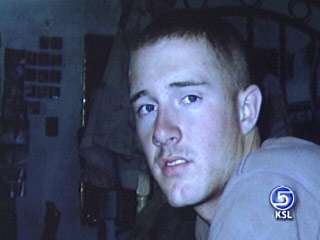 Christensen's stepbrothers say they always looked up to Philip, who hung an American flag in his room.
Tyler Moncur, Soldier's Stepbrother: "It was just complete shock. You'd never think, he made it to Iraq and now he came back, you'd never think it would happen while he was here in the states."
Five other 1st Engineer Soldiers were also injured in the crash yesterday. The incident is still under investigation.
In honor of Private Christensensoldier and another who died last month, flags around Utah will fly half-staff tomorrow. Governor Huntsman issued the order.
He paid tribute to Sergeant Patrick Ryan Pentico and Private Philip Marc Christensen and he thanked the two Utahns for preserving America's freedom.
×
Most recent Utah stories