Estimated read time: 2-3 minutes
This archived news story is available only for your personal, non-commercial use. Information in the story may be outdated or superseded by additional information. Reading or replaying the story in its archived form does not constitute a republication of the story.
Samantha Hayes ReportingSunset police say a man forced his way into a woman's house. She was there alone. He robbed her and then took off, but police haven't been able to track him down.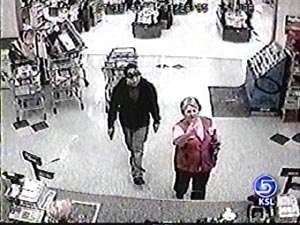 Neighbors there have their doors locked tonight. This is the first crime on this street anyone can remember. Take a drive down the little street in Sunset and you'll see neighbors gardening, grandchildren visiting, and someone is always out walking the dog.
Melanie Muma, Neighbor: "There's a lot of us who go to bed at night and leave our doors open."
Not anymore.
Chief Ken Eborn, Sunset Police Dept.: "She's a little shaken up as naturally you would be. Physically she's okay."
The woman who lives in the house called police about 6:45 in the morning. She had just returned after taking her husband to work. The woman told police she had only been home for a few minutes when she heard a knock at the door.
Chief Ken Eborn: "She went to that door and says there was a male with a ski mask that forced his way into this home."
He allegedly took off with three dollars, her credit card and ATM card and headed for the Layton Wal-Mart where he tried to purchase video games, clothes for a 24 month old girl, socks, underwear, a shirt and tie, and men's Levi's.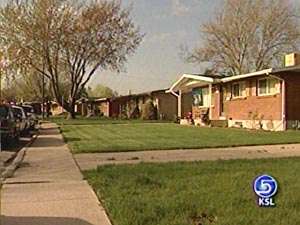 Ken Eborn, Sunset Police Chief: "The clerk recognized the name on the credit card as the female's name, so there was some dialogue back and forth as to why the gentleman was using it. And apparently he got nervous or upset over the incident, grabbed the card and fled on foot."
And in the neighborhood where it happened people are making changes to their daily routines.
Susan Mason, Neighbor: "I leave my doors open all day every day. And my locks will be locked now."
The chief of police says if this turns out to be a random home invasion it is probably the first one Sunset has ever had.
×
Most recent Utah stories