Estimated read time: 2-3 minutes
This archived news story is available only for your personal, non-commercial use. Information in the story may be outdated or superseded by additional information. Reading or replaying the story in its archived form does not constitute a republication of the story.
Sam Penrod ReportingLt. Doug Edwards: "It provided some excellent evidence of what we think he did."
A disturbing case of child sex abuse and police say the proof is on the suspect's own camera phone. Yesterday we told you about the arrest of an Orem man on charges he raped two girls. Today police say another possible victim has come forward, leading police to wonder if the abuse is more widespread.
Police have identified the two young victims whose images were found on the cell phone. They are questioning them and providing counseling. But investigators fear other young children may have been victimized and if that is the case they want to get them treatment as well.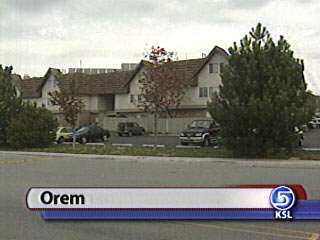 It was in an Orem apartment complex where police say a 31-year old man targeted young girls and sexually abused them. The alleged abuse by Jacobo Javier Rivera-Mejia was discovered when a friend found disturbing images on the suspect's camera phone.
Lt. Doug Edwards, Orem Dept. of Public Safety: "She found pictures on the phone that were stored in the phone's memory, that showed evidence of some very terrible crimes involving children."
The friend called police who arrested the suspect at his apartment. Police say the two victims identified in the images are not related to the suspect, but that he was acquainted with their families.
Lt. Doug Edwards: "Right now we're wondering and hoping there not a lot of victims out there, but there very well may be. In fact after his name was made public yesterday, a call was made to the children's justice center in Provo of another potential victim that investigators are following up on today."
Police say the photos will provide strong evidence in the case and detectives are also investigating to see if the images on the camera phone were transmitted to anyone else.
Lt. Doug Edwards: "If anyone has had dealings with this man and has young children, girls in particular, and believe that perhaps their child has been of victim of this man, please contact the Orem Dept of Public Safety."
The suspect remains in jail where bail is set at 25-thousand dollars. He also has an INS hold so immigration officials are looking into his case as well.
×
Most recent Utah stories