Estimated read time: 2-3 minutes
This archived news story is available only for your personal, non-commercial use. Information in the story may be outdated or superseded by additional information. Reading or replaying the story in its archived form does not constitute a republication of the story.
Sam Penrod ReportingAn Orem Police officer who was shot in the line of duty is recovering and back to work part time.
Lt. Phil Murphy was shot during a struggle with a suspect just two weeks ago. The bullet went through his back and narrowly missed his spine. He says the frightening experience has given him a new perspective about his job and life itself.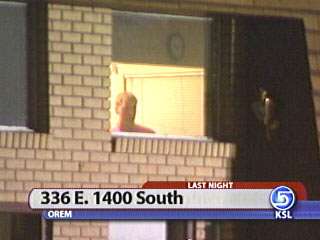 Lt. Phil Murphy, Orem Police: "It definitely puts everything in perspective really quick, as far as how close things come to changing rapidly for you and your family and how many decisions you have to make in split seconds."
On April 17th Murphy was one of two officers who responded to a domestic violence call at an apartment. That's when 21-year old David Burns became combative with the officers and got into a struggle.
The suspect grabbed Lt. Murphy's gun and was able to fire a shot that struck him in an area not covered by his bullet-proof vest. Murphy underwent emergency surgery and was out of the hospital within 24 hours. He says he is trying to put what happened behind him.
Lt. Phil Murphy, Orem Police Dept: "I'm very anxious to get back to work and I want to get back and establish some routines as before. I do have some slight pain in my shoulder and my ankle is still a little sore, but I'm really anxious to get back, don't want to say normal life, both for myself and for the department."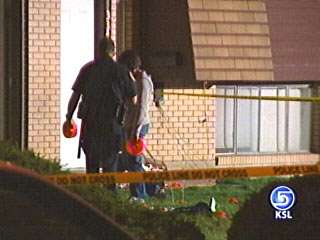 For now, Murphy, a 20 year Veteran with Orem Police, is working part time on light duty in the office, but he does expect to eventually return the streets as a patrol officer.
The suspect accused in the shooting remains in jail and is charged with aggravated attempted murder of a police officer.
×
Most recent Utah stories