Estimated read time: 1-2 minutes
This archived news story is available only for your personal, non-commercial use. Information in the story may be outdated or superseded by additional information. Reading or replaying the story in its archived form does not constitute a republication of the story.
Shelley Osterloh Reporting People have been concerned about a cat that appears to be trapped inside an abandoned building in Provo for more than 10 days.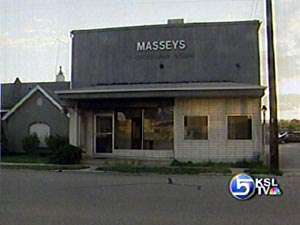 It's attracted a lot of attention because the cat has been in a large window of the old Masseys Photo building, looking like it wanted out.
We've received calls from viewers worried about the cat, and so have Provo Police. Last week officers told us they had tried but couldn't reach the building owner. One man has been feeding the cat each day, hoping to get someone to go in and rescue it.
Adam, Yaksich, Provo Resident: "We were afraid the cat would starve to death, it didn't look too well. We started feeding it baby food under the door to make sure it wouldn't die."
Provo Animal control went into the building today, but the cat took off and disappeared, so they set a trap for it. The Animal control officer says he found a hole where the cat got in and he believes it could also get out if it wanted to. Later, the Animal Control officer did catch the cat in the trap, and it is now safe at the Utah county Animal shelter.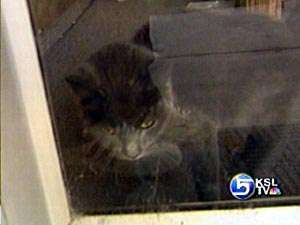 To be a truly happy ending the cat will be adopted, but at least for now folks who have been so concerned about the cat in the window can feel better.
×
Most recent Utah stories