Estimated read time: 2-3 minutes
This archived news story is available only for your personal, non-commercial use. Information in the story may be outdated or superseded by additional information. Reading or replaying the story in its archived form does not constitute a republication of the story.
Samantha Hayes reporting A week after a violent crime rattled a quiet northern Utah town, the fear is spreading. In Sunset, a man forced his way into a woman's home while she was there alone.
Now, the same thing has happened two more times in a nearby town. Police believe the same man may be committing the crimes.
South Ogden Police say those two recent home invasions are awfully similiar to the one in Sunset a week ago. In all three, the attacks appear to be random. And the women were by themselves.
The suspect descriptions are also very similiar, and because of an astute neighbor, police have more information to go on.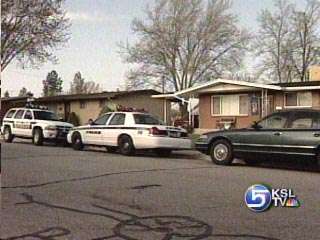 There are still neighborhoods where everyone knows your name, places where people trust each other and their doors are always open, or at least...
Lt. Darin Park/South Ogden Police: "Doors are left unlocked."
South Ogden Police believe that is what a certain individual is looking for.
Lt. Darin Park: "The victim was in the home and she was approached unannounced by the male suspect."
The woman was alone at the time. She told police the man demanded money and credit cards.
Lt. Darin Park: "She was struck once."
What's remarkable about this case is a neighbor saw an unfamiliar car parked outside the woman's house and took the time to write down the license plate number.
Lt. Darin Park: "Witness is the case just felt the person in the vehicle appeared out of place and unusual for the neighborhood."
This was the second attack in South Ogden. The other happened on Friday under the same circumstances. And now police suspect the same man may have been the one who attacked a woman in her home in Sunset.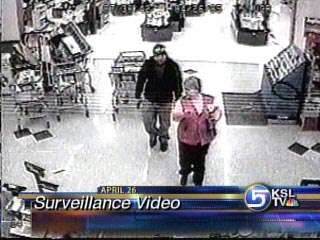 Last Tuesday, a woman in Sunset told police a man forced his way inside her home wearing a ski mask, took her money, credit and ATM cards.
He tried to use the credit card at a nearby Wal-Mart. The cashier confronted the man on having the woman's credit card, and the suspect took off.
Lt. Darin Park: "We are exploring leads to other cases in the area to identify links or similarities right now."
The most disturbing similarity is that the victims appear to be innocent targets, an unusual circumstance in a home invasion.
Lt. Darin Park: "Generally speaking, it's elements of the criminal world in disagreement and so a home invasion will take place. In this circumstance, that doesn't appear to haven any connection whatsoever to activities going on."
Police have a pretty good description of the man they are looking for.
Home Invasion Suspect
20-35 years old
Several days of facial hair growth
Driving a 4-door faded blue mid-size sedan with rust
License plate number 767-LZZ
Call police at (801) 629-8011 with any information
×
Most recent Utah stories