Estimated read time: 1-2 minutes
This archived news story is available only for your personal, non-commercial use. Information in the story may be outdated or superseded by additional information. Reading or replaying the story in its archived form does not constitute a republication of the story.
Keith McCord ReportingCollege graduates can take heart in a national survey of employers. It indicates they will hire more college grads in 2005 than they did last year. And many employers say they will pay them more money too. That's music to the ears of graduates.
Today another 10,000 Utah grads received their diplomas, many will be looking for work with good wages in the weeks ahead.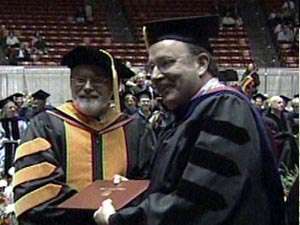 Graduation Day is always a big moment in a person's life, and we really liked one man's story. As the boxes of diplomas were being unpacked and placed on the tables, 54-year old Bob King anxiously waited to receive his. You see, Bob's been at this for a while!
Today, he received his Doctoral degree from the University of Utah's English PhD Program. It took him 28-years to finally get it. He started his studies back in 1977.
Bob King, Ph.D.: "Good things take a long time sometimes."
Long story short, Bob took a job with Utah State after receiving his Masters degree, and spent many years on the administrative side. Going to school full-time simply wasn't an option. Two years ago he went back into teaching and hit the books again. Today, the reward.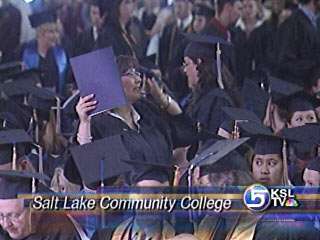 Thousands of Utah students were excited today as their names were read. At the University of Utah, 7400 degrees were handed out. And at Salt Lake Community College, more than 2700 students received their degrees. From age 18 to 72 a lot of hard work is represented at these two schools. And as Bob King told us, for him it was all about having a goal and working to achieve it, no matter what.
Bob says his heart was always in book learning and academics. He'll now be a lecturer at one of Utah State's satellite campuses.
×
Most recent Utah stories