Estimated read time: 2-3 minutes
This archived news story is available only for your personal, non-commercial use. Information in the story may be outdated or superseded by additional information. Reading or replaying the story in its archived form does not constitute a republication of the story.
Shelley Osterloh Reporting"It's something that consumes your time, you think about it. You are not really able to work and function and be productive until you know you've got you kids taken care of and they are in a safe happy place that you want you child there."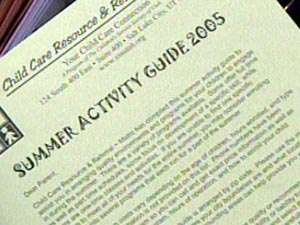 All mothers want to be sure their kids are well cared for, but now summer is coming and the kids will soon be out of school. Summers can be hard; the kids get bored and if parents work, it can be hard to find good care and activities for kids.
We visited the Children's Theatre of Salt Lake, where they teach fun, creative classes for kids after school and during the summer. They offer extended day camps and the kids seem to love it. So how to do parents find out about this and other programs?
Whether your child likes learning about animals and birds at Hogle Zoo or Tracy Aviary, arts and crafts, sports camps, recreation, or has special needs there are summer activities available in Salt Lake. Usually the hard part is finding them.
Now a new publication, just out, lists more than a hundred programs and camps. The Summer Activity Guide is produced Child Care Resource and Referral, which also provides year round help for parents looking for child care.
Chris Bray, Child Care Resource and Referral: "I have a 10-year old and I am going through this with every other parent that's out there."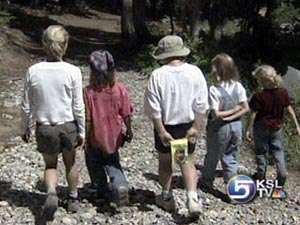 Chris Bray is the program director. Her staff as compiled the list and organized it by zip code so you can see what's available in your neighborhood. She says many parents also want to know if there is there a specific age that children should be before being left alone.
Chris Bray, Child Care Resource and Referral: "And the answer to that is no. The state of Utah doesn't have an age when it okay to leave your child home alone, what they do have is a set of standards and that's in our summer activity guide as well."
The guide has lots of helpful information. There's a phone number you can call to get one of the guides mailed out to you, or you can access it online.
To order your Summer Activity Guide, call:
801-355-HUGS or 1-866-GET-HUGS.
×
Most recent Utah stories