Estimated read time: 2-3 minutes
This archived news story is available only for your personal, non-commercial use. Information in the story may be outdated or superseded by additional information. Reading or replaying the story in its archived form does not constitute a republication of the story.
Tonya Papanikolas Reporting A 15-year-old teen found beaten more than a month ago has died and police still have no leads in the case. Aaron Dowdle couldn't talk after the accident, but his family thought he was recovering. Yesterday he was rushed to Alta View Hospital.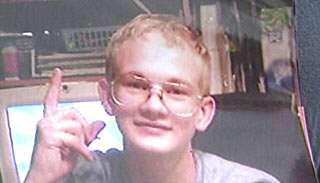 Aaron had been recuperating at a center in Sandy, but he was to the hospital yesterday after he had possibly a pulmonary embolism or brain hemorrhaging. The family won't know for sure what went wrong until an autopsy is complete. But now, more than ever, they want to find out who was behind the beating.
Carrie Dowdle, Aaron's Sister: "I feel like I've been robbed. We not only lost a brother, we lost an uncle, and we lost a best friend that can never be replaced."
15-year-old Aaron Dowdle's family was shocked when he took a turn for the worse yesterday.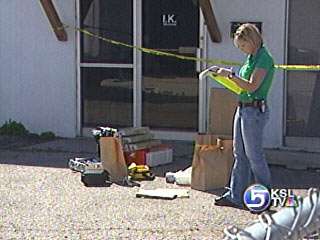 Vickie Dowdle, Aaron's Mother: "I'm just in a daze. We're all just so stunned that this has happened. I mean, here we thought he was getting better."
Aaron and his friend Andrew Weston were beaten and likely left for dead on April 1st. Passers-by found the boys lying unconscious at separate locations, a few blocks from each other. Now the beating investigation has turned into a homicide case.
Carrie Dowdle, Sister: "I want to know who did this to my brother. It boggles my mind. I just don't know what he could have done that he could have…why someone would want to do this to him."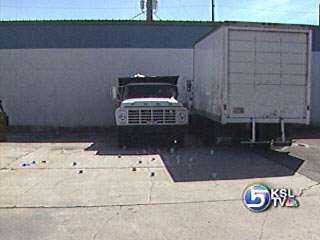 Vickie Dowdle: "I really want these guys caught. It's silly to let something like this happen let them get away with it. It's silly."
Police say the investigation has stalled; they have no leads and no suspects.
Capt. Tracy Tingey, South Salt Lake Police Dept: "It very well could be that this has no connection to friends or anybody that they know, this very well could have been strangers. We just don't know at this point."
Detectives are now re-interviewing people, but they and the family hope someone comes forward with information.
Vickie Dowdle, Mother: "Just please, guys, if you know anything, please, call South Salt Lake."
In the meantime the family's remembering a loving son and brother.
Carrie Dowdle: "He was just so out-going and always trying to make everybody laugh."
Aaron's funeral will be later this week.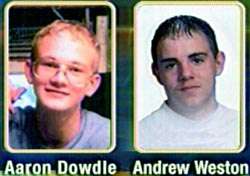 As for Andrew Weston, we've been told he's been released from the hospital, but he has no short-term memory so police have not been able to question him about what happened.
Aaron's family has set up a donation account in his name at Wells Fargo Banks. The money will help pay Aaron's hospital bills and aid with funeral arrangements.
×
Most recent Utah stories