Estimated read time: 2-3 minutes
This archived news story is available only for your personal, non-commercial use. Information in the story may be outdated or superseded by additional information. Reading or replaying the story in its archived form does not constitute a republication of the story.
Amanda Butterfield reporting Three victims and three seperate attacks, all within a matter of minutes.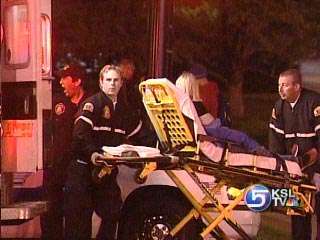 The good news: all the victims are doing fine this afternoon. The bad news: none of the suspects has been caught.
All the crimes happened between 11:30 and 12:30 last night, and all of them happened in downtown Salt Lake. Police had to rush from one scene to the next.
A man and woman were crossing the street at 600 East and 300 south when they say three people yelled at them to stop. The two started to run, and the three chased after them.
Police say they think the suspects were trying to rob the couple, but that's not what happened.
Lt. Zane Swim/SLC Police Dept.: "One of the suspects was able to catch up to the girl and stab her, she received a superficial wound to her shoulder."
She was taken to the hospital with minor injuries. The suspects took off.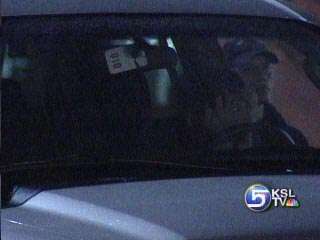 Minutes later, police were called to "Cards, Chips and More," a poker supply store on 163 East and 300 South. The owner, Chris Shilts, says two men in a red S-U-V followed him into the back parking lot of his store -- pulled a gun out, and robbed him.
Shilts was in the news last week after calling police twice within three days reporting someone set fire to the store. Police say they believe it was arson, but have made no arrests.
Shilts told Eyewitness News last week, he thinks someone is after him.
Chris Shilts/Owner "Cards, Chips and More": "I got a phone call from a blocked number and in a very deep, low voice a person said "I will destroy Everything you own, I will find you and I will kill you and hung up."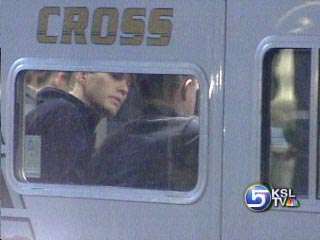 On West Temple a man told police he was robbed as he left a bar.
Lt. Zane Swim/SLC Police Dept.: "When the patron pulled out the wallet, the individual grabbed the wallet and took off with the wallet. We have not located that individual either."
×
Most recent Utah stories