This archived news story is available only for your personal, non-commercial use. Information in the story may be outdated or superseded by additional information. Reading or replaying the story in its archived form does not constitute a republication of the story.
Shelley Osterloh Reporting The Avalanche Center forecasts increasing danger tonight along the Wasatch Front as the winds increase. However, the Center itself is facing some hazards.
Funding problems may force the Center to cut back even though there is a growing need for its services.
Last year, four people died in Utah Avalanches. The Avalanche Center wants to see that number cut to zero. It forecasts conditions and puts the information out on its website. Last month, the Avalanche Center faced a 30-thousand dollar budget shortfall that has been made up through private donations. But it doesn't solve the long term problem of limited money and a greater need.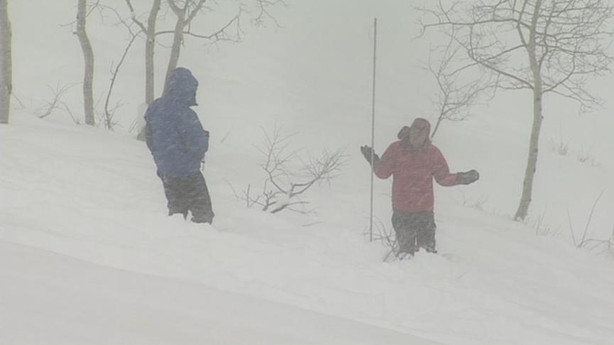 Staff from the Avalanche Center did their regular training today on how to locate someone buried in an avalanche. They'd like to dig their way out of its budget problems too.
Bruce Tremper, Director, Utah Avalanche Center: "There's more and more accidents and there is more need for avalanche education and avalanche forecasting. We are just barely keeping up."
The Director of the Center says its been many years since the center has had a funding increase yet the need for more services increases as more and more people head to the backcountry for recreation.
Avalanche Center Funding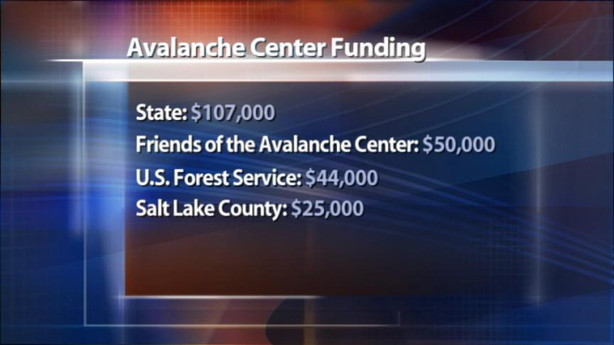 State: $107,000
Friends of the Avalanche Center: $50,000
The U.S. Forest Service: $44,000
Salt Lake County: $25,000
Nearly all of it goes to salaries of the eight forecasters. Tremper says donations helped fill the void this season, but in the future he may have to reduce services or staff.
The Friends of the Utah Avalanche Center is seeking donations and lobbying the legislature to increase funding. And those who enjoy the backcountry say they hope the funding is there.
Kevin Bell, Backcounty Snowboarder: "Its crucial for the safety of Utahns. There's people who get hurt all the time as everybody knows."
Matt Tuttle, Ice Climber and Snowboarder: "It definitely saves lives, its a good resource for the community."
The Friends of the Utah Avalanche center hope the legislature will double its funding for the center. If that happened, they would add forecasting for the Brian Head area, Logan and Uintas, plus increase education programs.
×
Related Links