Estimated read time: 1-2 minutes
This archived news story is available only for your personal, non-commercial use. Information in the story may be outdated or superseded by additional information. Reading or replaying the story in its archived form does not constitute a republication of the story.
Richard Piatt ReportingSalt Lake County's continuing efforts to reform past wasteful practices has unveiled something new -- a pile of money that sits, unused, in many county department budgets.
A close look at various county department budgets shows a total of about 170-million dollars sitting in various rainy-day-type accounts. There are strong feelings a chunk of that money should be in the general fund, so it can be put to good use.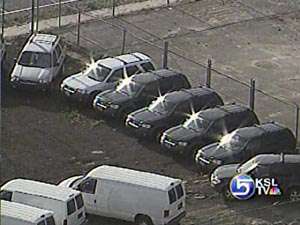 News of the various fund balances--that's what it's called--comes after an audit. The information was part of a news conference that also announced changes to the way the county fleet operates. The bottom line in both cases is a new, fresh look at inefficiencies in Salt Lake County---ways of doing business that may not be what taxpayers want.
Doug Wilmore, Chief Administrative Assistant, Salt Lake County: "Some of it clearly has to be there by statute and for good government. But clearly not that much, and not designated to certain uses, that allows a certain organization to feel too comfortable, if you will."
As far as the fleet goes, a citizen panel looked at things like take-home cars, the use of fancy SUV's, even when vehicles should be used. As a result, the county plans to reduce the size of the fleet, downsize vehicles, and use hybrids wherever possible. The savings could be as high as 3.7 million dollars over the next 10 years.
Mayor Peter Corroon says this is part of a 'fresh start' in county government. But he admits some of these changes would probably be coming no matter who's in charge at the county.
×
Most recent Utah stories