Estimated read time: 2-3 minutes
This archived news story is available only for your personal, non-commercial use. Information in the story may be outdated or superseded by additional information. Reading or replaying the story in its archived form does not constitute a republication of the story.
Amanda Butterfield reporting"There's been a lot of water coming down off this hill, it's saturated."
Another home is flooded in Draper. With more wet weather in the forecast, the family is worried that more then just mud will end up in their back yard.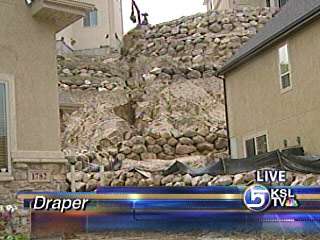 A section of a newly developed neighborhood in Draper has begun to wash away.
A problem with a neighbor's home caused the flooding, but it is likely that it was made worse because the ground is already so saturated from recent storms.
Joe Ordyna, Home Flooded: "Lived here since August, brand new home."
Shoveling mud that slid down from his neighbors yard, is not how Joe Orduina planned to spend his first spring in his new house.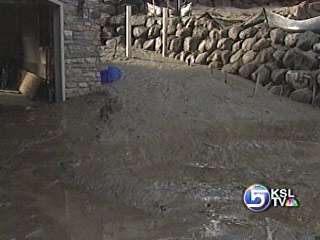 Joe Ordyna, Home Flooded: "About four in the morning a water line broke, and all the water washed in our backyard and all the mud down with it."
It was the kids who noticed it first.
Katelyn Orduina, Home Flooded: "I waked up and ran downstairs and waked up daddy."
Jerryck Orduina, Home Flooded: "Mud coming down."
Joe Orduina, Home Flooded: "I came up and looked, thinking it was just a little bit of water, but it was really coming down."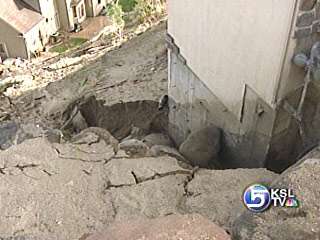 But the neighbors are out of town, they still don't know what's happened to their house, or Joe's. Joe called 911, and firefighters helped divert the water, keeping it at out of his home. But Joe is still worried.
Joe Orduina, Home Flooded: "A lot of these rock walls here are a concern."
They could come tumbling down if more rain comes.
In the meantime, Joe is working with Draper City and the builders to determine who is at fault, and who will pay for damage. It could be days before this mud is hauled out of here.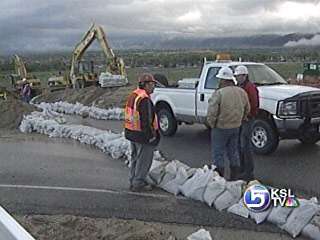 The home owner estimates at least 5-thousand dollars damage.
×
Most recent Utah stories