Estimated read time: 1-2 minutes
This archived news story is available only for your personal, non-commercial use. Information in the story may be outdated or superseded by additional information. Reading or replaying the story in its archived form does not constitute a republication of the story.
A 7- to 8-foot boulder barreled down a mountain and demolished a vacant bungalow apartment attached to a rented house, police said.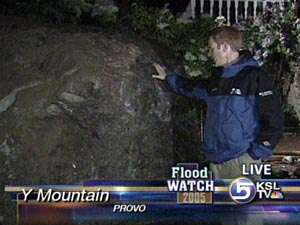 Duncan Peterson, 28, a piano tuner who with his wife rented the main house, were not home when the rock slide occurred about 5 p.m. Thursday.
A large section of the rock face broke loose about two blocks north of the Block Y on Y mountain.
Police Capt. Richard Healey said a number of small rocks and the one, large boulder came down. The road, 1550 East, had debris on it but remained open, Healey said.
The boulder went right through the apartment ripping up the interior. Healey said there was no apparent damage to the main house.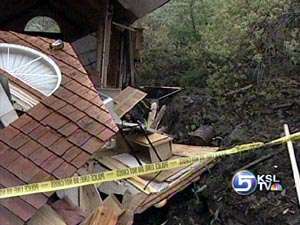 He estimated damage to the bungalow apartment at about $50,000, but the renter said the apartment may have been slated for demolition anyway. Healey said there was a property line dispute and the bungalow may have intruded on a neighbor's property.
Peterson said he and his wife had been considering buying the house, but decided just two days ago to not buy it and to move.
Recent wet weather has triggered a number of slides in Utah.
(Copyright 2005 by The Associated Press. All Rights Reserved.)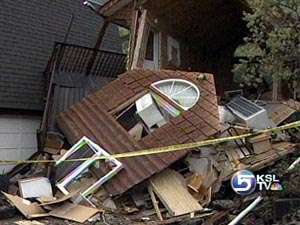 ×
Most recent Utah stories