Estimated read time: 1-2 minutes
This archived news story is available only for your personal, non-commercial use. Information in the story may be outdated or superseded by additional information. Reading or replaying the story in its archived form does not constitute a republication of the story.
Carole Mikita ReportingAn exhibit of 46 rare etchings by the great 'old master' Rembrandt opens this evening in Salt Lake. The LDS Church's Museum of History and Art has acquired 20 of them, the others are on loan.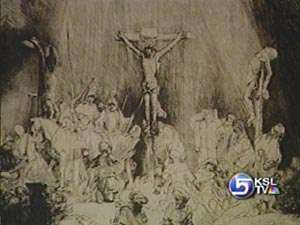 Curators believe this is the largest collection of Rembrandt's religiously themed etchings ever brought together in one place. During his life as an artist, Rembrandt van Rijn created 300 etchings, 70 of them based on Biblical events from both the Old and New Testaments. The detail and use of light in these works of art underlines why he is regarded as one of the most accomplished printmakers in the history of art.
Rembrandt is considered a genius at interpreting stories and with the creation of these pieces he went beyond what church leaders in The Netherlands of the 17th century thought appropriate.
Robert Davis, Senior Art Curator: "In Holland, there was a constraint about using religious imagery in churches, in the Calvinists and the Dutch reformed church, and very few people really collected religious art. So Rembrandt did it because of an inner need to express himself."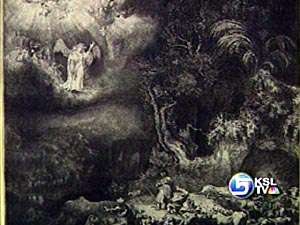 Elder Marlin K. Jensen, LDS Church Historian & Recorder: "Anyone coming here, I think, is going to gain a huge appreciation for him as a religious person and as a student of the bible and as an artist. Because when we speak of pondering scripture, you can really tell that Rembrandt has pondered these scenes and is able to interpret them in a wonderful way."
The exhibit opens this evening at the Museum of Church History and Art. It's free to the public and it will run through December 11th. There is also a small screen DVD that visualizes the process, the technique of etching.
×
Most recent Utah stories