Estimated read time: 2-3 minutes
This archived news story is available only for your personal, non-commercial use. Information in the story may be outdated or superseded by additional information. Reading or replaying the story in its archived form does not constitute a republication of the story.
Sandra Yi ReportingJefferson Davis: "Cops in my backyard looking for someone or something."
That someone turned out to be a murder suspect found hiding in someone's back yard. The man is a suspect in last night's shooting in Draper. Police believe he spent the night in the river bottoms of the Jordan River Parkway.
Police say several people saw the suspect this morning. One officer decided to go up 1300 West and saw someone running away. They caught up to him in the backyard of this house.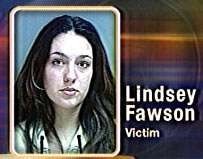 Jefferson Davis: "I looked out the window and saw a cop in my backyard with a semi automatic."
He didn't know police were on the trail of a murder suspect. The hunt ended in Jefferson Davis' backyard.
Jefferson Davis: "Luckily, he didn't come in my house. The cops were saying that, cause he was close to the door."
Police found Juan Diaz-Arevalo hiding in the bushes. A canine dog got him out.
Jody Bangerter: "It was scary to think somebody was hiding over on the other side of the fence, which is just 10 feet from where my kids go in and out for school and work."
Neighbors were also startled by a gunshot. Police believe the suspect fired his shotgun. They found shells in his pocket.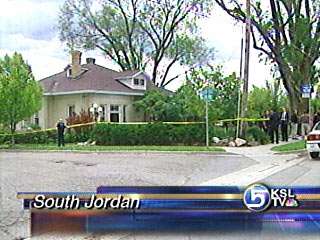 Sgt. Scott Peck, Draper City Police Dept.: "We believe that possibly he shot at the dog or the gun went off when the dog tried to push him out of the bushes."
Police had been looking for Diaz-Arevalo since last night's fatal shooting in Draper. 21-year old Lindsey Fawson was in her car when she was shot in the head at point-blank range. Police say moments before, the victim and suspect had argued over ownership of the car.
The victim's sister and three-year old child watched it happen.
Brad Ewell, Neighbor: "A young lady and, of course, the children witnessing, terrible. So today is kind of a somber feeling."
Katie Wilson, Neighbor: "We saw a guy, a middle-aged, maybe a 20 to 30 year old guy, running away from the scene."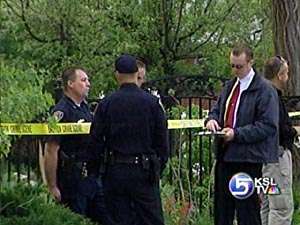 Police think Diaz-Arevalo was the triggerman. He had what they believe was the murder weapon.
Jefferson Davis: "It's kinda crazy. Never thought I'd see my house on the news like this and have the cops combing through my bushes."
Police tell us Diaz-Arevalo is a known gang member with a criminal history. At the time of his arrest he was wanted for an immigration violation.
×
Most recent Utah stories