Estimated read time: 1-2 minutes
This archived news story is available only for your personal, non-commercial use. Information in the story may be outdated or superseded by additional information. Reading or replaying the story in its archived form does not constitute a republication of the story.
COEUR D'ALENE, Idaho (AP) -- Three people were found slain in a home, and an Amber Alert was issued Tuesday for two children who live there, authorities said.
The dead were a woman believed to be the missing children's mother, a teenager believed to be their older brother and an unidentified adult male, sheriff's Capt. Ben Wolfinger said.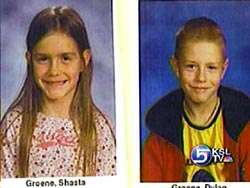 The missing children, Shasta Groene, 8, and her 9-year-old brother, Dylan, live at the house with their mother, the sheriff's office said.
Police used a helicopter and dogs to search for them in a forested area near the home Tuesday. The FBI was also assisting in the search.
"Our main concern right now is the two children we cannot find," Sheriff Rocky Watson said.
Wolfinger said the two missing children were not at school Monday, raising the possibility that they could have been abducted earlier.
Authorities were called Monday evening by a neighbor who had gone to the house over the weekend and noticed something was amiss, Wolfinger said.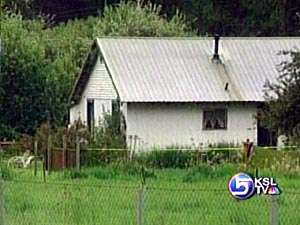 The bodies bore obvious signs of injury, but the cause of death remained undetermined, he said. "They're treating it as an obvious homicide," Wolfinger said.
The mother and father of the children are divorced, Wolfinger said. Investigators have talked with the father, and he is not considered a suspect or person of interest.
(Copyright 2005 by The Associated Press. All Rights Reserved.)
×
Most recent Utah stories