Estimated read time: 2-3 minutes
This archived news story is available only for your personal, non-commercial use. Information in the story may be outdated or superseded by additional information. Reading or replaying the story in its archived form does not constitute a republication of the story.
Samantha Hayes reportingCraig Franco, Father: "As is it now I don't know if she is alive, I don't know if she's dead, I don't know if she is hungry."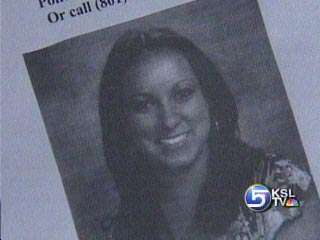 A desperate father searches for his missing teenage daughter. Is she okay? Is she in trouble? A hospital has the answer, but won't tell the father, saying it's against the law.
It's a Catch 22, and a Utah father is losing a lot of sleep over it. His daughter ran away, more than a month ago. But she recently visited a hospital emergency room. The father doesn't know why, all he has is the bill.
A bill from the University of Utah Hospital, after his 17 year old daughter was admitted to the emergency room.
Craig Franco, Father: "It is a frightening situation."
Craig Franco doesn't know where his 17 year old daughter is now. He only knows for sure, one place, she's been.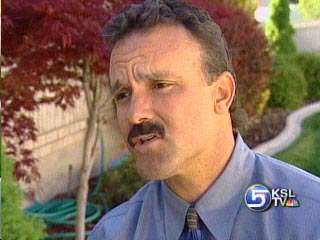 Craig Franco, Father: "Out of the blue I got this notice from the U of U stating my daughter was seen at the University of Utah hospital at the emergency room which was a shock to me."
It's clear how much the procedures cost, but the bill doesn't say why Kristen Franco was treated. Her father, can't find out because of state and federal patient privacy laws.
Craig Franco, Father: "It is appalling to me that parents don't have the right to know what's going on with their minor children, but are responsible for paying the bill."
The hospital says under most circumstances, a minor's parent or guardian must be contacted. There is one exception- if the patient is treated for medical conditions related to pregnancy or childbirth."
Chris Nelson,Spokesperson, Univ. of Utah Hospital: "A woman has the right not to release health information regarding child birth and pregnancy to anybody other than the current care provider. (question: At any age? ) At any age."
Franco doesn't know if that's the circumstance his daughter is in, but even if it is, he feels the hospital should help him get his daughter home.
Craig Franco, Father: : "Until my daughter turns 18, I have the right to know if she's okay."
Craig Franco says he is asking the hospital to call police if his daughter is treated again. But the hospital says, that will depend, on what she is being treated for.
×
Most recent Utah stories