Estimated read time: 2-3 minutes
This archived news story is available only for your personal, non-commercial use. Information in the story may be outdated or superseded by additional information. Reading or replaying the story in its archived form does not constitute a republication of the story.
Sam Penrod reporting After two days of rising temperatures, and more in the forecast, the flood watch in southern Utah is picking up steam.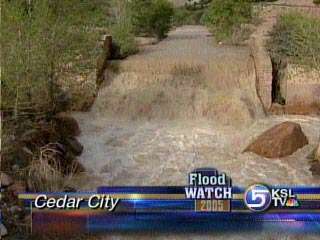 Coal Creek, is running at 411 cubic feet per second. So far the water is manageable, thanks to several weeks of planning for this high runoff. But with warmer temperatures hitting, people know it's getting close to crunch time.
Cedar City residents, like Jeff and Polly Jones, are keeping a close eye on Coal Creek, which seems to keep rising every day.
Jeff Jones, Cedar City Resident: "There's usually quite a bit of runoff this time of year, but nothing like this, I would guess this is twice of what it usually is."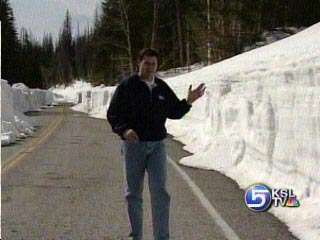 In the high elevations above Cedar City, the snowpack is still more than ten feet high. That's why emergency managers are concerned for the rivers below.
Cedar City has been preparing for weeks, dredging the creek and adding rocks to protect the bank from being undercut by high water.
But over the mountain in Garfield County, high water is beginning to cause problems. The Sevier river is running over flood stage.
Rex Daniels, Hatch Resident: "It's a lot different that here in the summer when you can be out here fishing.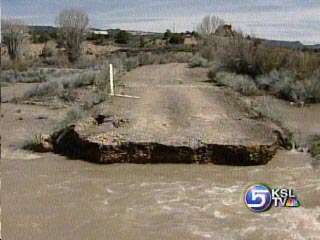 For other residents, the only road to their homes was washed early this morning, from water overflowing from the river.
Bob Newstead/Hatch Resident: "This is the only access we have to get to our homes on the other side of the river and it's gone… it's gone.
But Bob Newstead has more to worry about. He and his wife own the Riverside RV park, where last night the river started running through several campsites.
Tammi Newstead/Hatch Resident: "Wwe had three RV's that were down there on the bank and we had to evacuate them because of the high waters,.
The Newsteads are gearing up for the possibility the water will keep rising.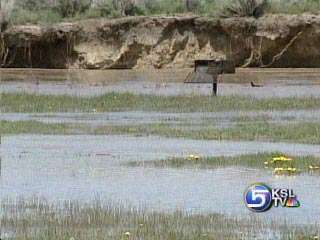 Tammi Newstead: "We have some people who have been around here for a long time and they are telling us to expect another couple of feet, you know don't even this is the worst of it yet.
After a warm day like today, the water here in the creek usually peaks about twp in the morning.
Wednesday, we'll be checking in on the Virgin River in Washington County, where temperatures are about to break into the 90's
×
Most recent Utah stories