Estimated read time: 1-2 minutes
This archived news story is available only for your personal, non-commercial use. Information in the story may be outdated or superseded by additional information. Reading or replaying the story in its archived form does not constitute a republication of the story.
SALT LAKE CITY (AP) -- A teenage girl who has fought parole for the grandfather accused of molesting her 11 years ago said Thursday that she was almost too upset to testify when he finally admitted the sexual abuse last week.
Eugene H. Swensen had previously admitted molesting three other children, but had not admitting abusing Ashley White until his parole hearing last week.
"I didn't think that I would be able to get up there and talk," White, now 18, told ABC's "Good Morning America" on Thursday.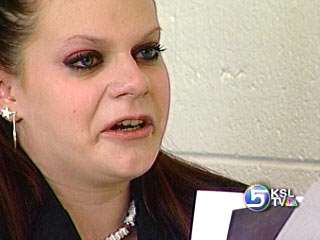 Swensen, 77, was convicted in 1994 of felony sexual abuse and sodomy of a child and sentenced to life in prison. At the hearing, he apologized and said he had been in a state of denial about his crimes before getting therapy.
"I'm terribly ashamed of my past behavior," he said. "I'm trying to make amends. I've asked forgiveness and will continue to ask forgiveness."
The parole board's decision will be made later.
Parole board hearing officer Jesse Gallegos said experts who evaluated Swensen called him either a low or moderate risk to society. Gallegos said Swensen will not remain in prison forever.
"Someday he will be released, and (his victims) need to be prepared for that," he said.
White said she hopes to start a foundation to seek tougher laws against sex offenders. She is also working to start a house called Ashley's Butterfly Haven, where abused children could seek treatment. She said she wants to become a social worker.
(Copyright 2005 by The Associated Press. All Rights Reserved.)
×
Most recent Utah stories