Estimated read time: 2-3 minutes
This archived news story is available only for your personal, non-commercial use. Information in the story may be outdated or superseded by additional information. Reading or replaying the story in its archived form does not constitute a republication of the story.
Tonya Papanikolas ReportingA private company is getting ready to clean the contaminated water near the Culligan Water Plant. Yesterday sodium hydroxide spilled from the plant and got into the storm drains and then the Salt Lake Canal system. Officials emphasized today there is no public health risk from the leak.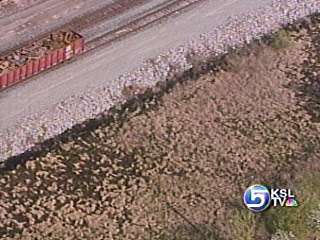 Yesterday Hazmat officials were able to contain all the contaminated water in a section of the canal. Tonight a company called TW will start to move in some heavy equipment to eventually treat and neutralize that water.
"Steven Beach, Environmental Health Scientist: "They're gonna bring some very large containers, frat tanks, pump the water into them, treat the water and then release it back as soon as it's safe to release it."
Deputy Chief Kevin Bowman, South Salt Lake Fire Dept.: "The levels are gonna be normal, just as they are every day, and nothing's gonna be too toxic for anybody."
The water is sitting in a containment area about 2-thousand feet long. Officials don't know exactly how much water is in there; it could be anything from just under 50-thousand gallons to 200-thousand.
Health officials say the ph level is extremely high. Because sodium hydroxide is a very corrosive chemical the water could burn someone's skin. However, no one's at risk because the contaminated water ran underground.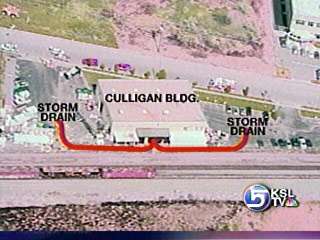 Steven Beach: "The water does surface over on the railroad property, but that is fenced off from any kind of public access."
The Health Dept. did contact the railroad yesterday to tell them to keep their employees away from the ditch. As for Culligan, they released a statement today that basically said cleanup procedures are in place.
We still don't know exactly what caused the problem or why they took so long to report it. That's still under investigation, but the health department said today Culligan could be fined up to 10-thousand dollars a day for violating the state's clean water act.
×
Most recent Utah stories