Estimated read time: 3-4 minutes
This archived news story is available only for your personal, non-commercial use. Information in the story may be outdated or superseded by additional information. Reading or replaying the story in its archived form does not constitute a republication of the story.
Debbie Dujanovic ReportingThe fall-out over home repairs: a company, customers, contracts, and a courthouse. The focus: what we found after the jobs were done. The dispute: lawsuits. The company says it sticks to its contracts. Several clients disagree. But when they fought back, who got sued?
Several customers involved in letters, liens, and lawsuits. Their repair, roofing, and other odd jobs, wound up in a financial fight, and it's the customer who got sued.
Charlene Butterfield: "I'm afraid we're going to lose and we don't have the money to do it."
Scott Keller: "The guy made my life hell for several months, just with this in the back of my mind constantly."
Carol Henderson: "I think he thought he would frighten me."
All of them are former customers of Kimball Roofing. The company filed a lawsuit against Fred and Charlene Butterfield for $7,374. Based on their roofing agreement, they'd expected the job to run $2,660.
Fred Butterfield: "I would love to put a stop to this because of the torment that's been brought to my wife and I. I can just imagine what other families are going through."
In a letter, Kimball Roofing blamed a computer virus for a billing glitch. Asked for more money, they refused to pay and the company sued them.
Carol Henderson: "You maybe feel a little worried when you know it's a big company and you're just an older retired couple. You keep hoping justice will be done and it was."
Customer Scott Keller's contract shows his dumpster rental would cost $240. But Kimball Roofing sued him for $1500, saying it was overfilled, and they needed more dumpsters.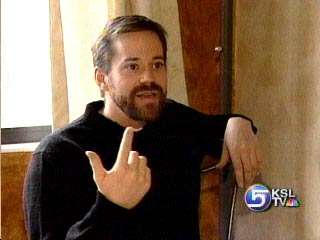 Scott Keller: "He didn't want to settle. He was like, 'no, we're going to court.'"
Maybe Kimball Roofing just had bad luck with customers, but we found several lawsuts filed against clients, so we researched the cases. Some fought and won, others lost. Some say they paid up out of fear or frustration.
In court papers one woman wrote: "Is it your company's policy to perform jobs without checking with the resident?" She sent a check to end the lawsuit.
Kimball Roofing is now Kimball Construction, we went to see the owner. Turns out, he's out of town so we interviewed Kimball Strickland by phone, going over a list of lawsuits, beginning with the Butterfields'.
Kimball Strickland: "That's my last resort, I mean, nobody wants to go into court. Nobody wins except the attorneys. If I don't get paid, I have no choice. It's my last resort is court."
He says the others he sued owed him money. And he sent us letters from happy customers.
Kimball Strickland: "99.9% of my customers are satisfied."
We took our information to the Division of Consumer Protection. They're investigating to see if the company is violating state law.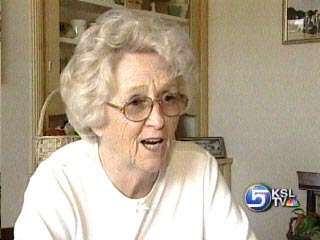 Francine Giani, State Consumer Protection: "If you've read that contract, you feel comfortable, you've signed, they've signed, that's the end of the story."
Another state agency has had dealings with Kimball roofing. We found case after case against Kimball Roofing filed by the State Tax Commission to collect thousands in taxes. The owner says: He went through a series of controllers who didn't know what they were doing, and problem is settled.
Kimball Strickland also told me this week that the number of lawsuits he has filed is not significant compared to the large number of clients he has serviced, who he didn't sue.
×
Most recent Utah stories