Estimated read time: 2-3 minutes
This archived news story is available only for your personal, non-commercial use. Information in the story may be outdated or superseded by additional information. Reading or replaying the story in its archived form does not constitute a republication of the story.
Sam Penrod ReportingShots ring out in an American Fork neighborhood leaving one man dead, and police say his older brother was the shooter. Police say they still do not know why the man was shot, although it seems that it was the result of some kind of argument between the brothers.
Police say neither the suspect nor victim appears to have any kind of criminal record. That's why people here are having a hard time understanding why this tragic shooting would happen to this family and in this neighborhood.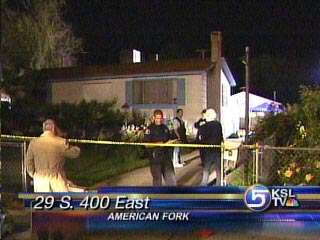 It was the call of shots fired that brought police to the home of the Drej family last night. It was where 31-year old Eryk and his 25-year old brother Lukasz lived with their mother and sister. Last night police say that for some reason Eryk shot his brother Lukasz to death.
Jennie Calderon, Neighbor: "I can't believe this happened, they were a close family and good neighbors."
Jennie Calderon has lived next door to the Drej family for years, and says both boys were good kids.
Jennie Calderon, Neighbor: "He and my son use to play together, when they were little boys. And when my son wasn't over there, then Lukasz was here and he would eat here and my son would go eat over there. They were really close."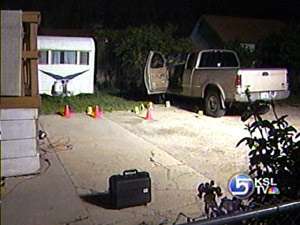 Police say they do not have a motive in the shooting, but do not believe neither man was under the influence of drugs or alcohol.
Sgt. Shauna Greening, American Fork Police Dept: "As far as the motive for this, we're still investigating that, still talking to witnesses, and still at this time don't know what the motivation was."
Police say when the arrived at the home they found 31-year old Eryk armed with a shotgun, handgun and rifle. After he was arrested his brother's body was found in the backyard.
Kris Parry, Neighbor: "It is very sad because we haven't had any problems at all with either one of the boys. It's horrifying to think that my kids grew up with these guys and to have something like this go on."
Eryk Drej was booked into the Utah County jail on suspicion of murdering his younger brother. So far any bail has been denied.
×
Most recent Utah stories