Estimated read time: Less than a minute
This archived news story is available only for your personal, non-commercial use. Information in the story may be outdated or superseded by additional information. Reading or replaying the story in its archived form does not constitute a republication of the story.
FARMINGTON, Utah (AP) -- The attorney for a teen charged with negligent homicide and reckless endangerment has filed a motion to dismiss the charges.
Seventeen-year-old Cole Todd Sorensen is facing charges in connection with the death of firefighter 22-year-old David Scott Parsell last August in Sunset.
Sorensen's lawyer filed the motion yesterday. A hearing on that motion is set for June 23rd.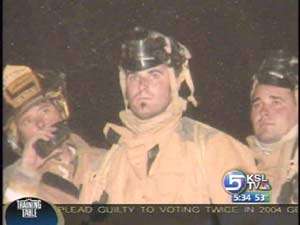 According to court documents, defense lawyers are asking for the charges to be dismissed because prosecutors have filed two charges for the same act. Also, because Sorensen pulled the emergency brake to avoid a collision there was no criminal intent.
Sorensen was a passenger in the car that hit Parsell's motorcycle. Police said Sorensen and the driver of the car got into a confrontation with some people in a minivan. The teens said the minivan stopped suddenly in front of them, forcing them to swerve and collide head-on with Parsell's motorcycle.
(Copyright 2005 by The Associated Press. All Rights Reserved.)
×
Most recent Utah stories