Estimated read time: 2-3 minutes
This archived news story is available only for your personal, non-commercial use. Information in the story may be outdated or superseded by additional information. Reading or replaying the story in its archived form does not constitute a republication of the story.
Sandra Yi ReportingAn elderly Kearns woman was found dead in her home yesterday. Now police say the suspect is her son that lived with her.
Neighbors say the victim took care of her son. They described him as strange, but they never thought he'd be a murder suspect.
Christy Bredfield, Neighbor: "He was singing nursery rhymes, and they just weren't making sense."
Matthew Kirkham: "(Singiing) This could be the end of everything. Why don't we go only somewhere we know?"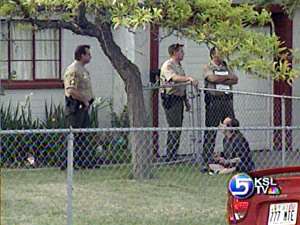 Matthew Kirkham put on a show for deputies yesterday as he was taken into custody, at the home where he lived with his 72-year old mother.
Christy Bredfield: "He just didn't look like he was all there."
Neighbors say it was strange, but not unusual.
Christy Bredfield: "She was always telling him to come back in the house because he was always loud, singing in the driveway, and he was just really weird."
Investigators believe Kirkham killed his mother, Joann Kirkham, sometime Saturday. Christy Bredfield last saw the two at 11 o'clock that morning. She says they were arguing.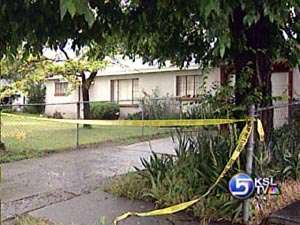 Christy Bredfield: "He was in her face. She turned around and said something to the fact that, 'If you do that, I'll call the cops'. The next thing I know, the next day, she's dead."
Neighbors first sensed something was wrong when they saw Matthew Kirkham driving his mother's car, when he wasn't allowed to. They noticed her drapes were shut too.
Christy Bredfield: "Usually she'd have her car out on the driveway. She'd go to work, open up her drapes, but yesterday, it was totally different. There were no signs of anybody in the house."
So they called family members who found the victim dead inside. Investigators say she died from blunt force trauma.
Sgt. Paul Jaroscak, Salt Lake County Sheriff's Office: "When those family members arrived, both Ms. Kirkham and Matthew Kirkham were the only ones in the house."
Neighbors say they knew there were problems, but they never thought it could lead to this.
Christy Bredfield: "It's really sad, having to see it so close, really close."
Deputies have responded to about 10 disagreement and medical calls at the home in the past year, but they say none of those calls were serious. Matthew Kirkham now faces murder charges.
×
Most recent Utah stories