Estimated read time: 2-3 minutes
This archived news story is available only for your personal, non-commercial use. Information in the story may be outdated or superseded by additional information. Reading or replaying the story in its archived form does not constitute a republication of the story.
John Hollenhorst ReportingSheriffs in three states have been unable to locate polygamist leader Warren Jeffs and some of his top lieutenants. And there were accusations today that his followers in the Fundamentalist Church of Latter-Day Saints are systematically "looting" assets frozen by court order.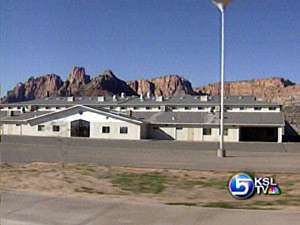 Lawyers and lawmen have been trying to serve court papers on Warren Jeffs, notifying him of a court order freezing FLDS assets. It's a trust reportedly worth more than 100 million dollars. Critics say Jeffs is draining it away before anyone else can get their hands on it.
From a legal point of view, Warren Jeffs has vanished from the face of the Earth. Lawyers opposing him go to court, but Jeffs sends no one to defend his church's legal position. At his old residence in Hildale, Utah, lawmen tried to serve papers on Jeffs and his brother but couldn't find them.
At the group's new compound in Texas, residents were no help either in finding the Jeffs brothers.
Timothy Bodily, Assistant Utah Attorney General: "They claim they are not there. Whether that is accurate or not, we have no independent information."
Jeffs has made no effort legally to head off a court-approved takeover of FLDS assets. The trust includes most of the land, houses, and businesses in Colorado City, Arizona and Hildale, Utah. But in the last few days, Jeffs' critics say his followers have been using extra-legal tactics, physically removing assets before the courts get their hands on them.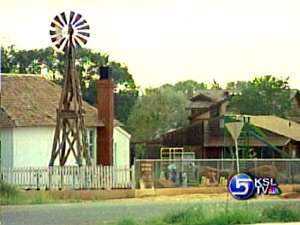 Gary Engels, Arizona Criminal Investigator: "Different businesses are taking their equipment and moving it out of town."
Marlene Mohn, Lawyer for Former Members: "Buildings are disappearing overnight. There's all kinds of smoke and mirrors with property being transferred here and there and whatever. And basically when the smoke clears there's going to be nothing left."
Late Saturday night at the group's huge meeting house several large trucks reportedly pulled up. Critics believe they loaded valuable equipment in the dead of night.
Gary Engels, Arizona Criminal Investigator: "I'm concerned about seeing this stuff disappear. I would like to see the court step in and put a stop to it."
Sam Brower, Private Detective: "In fact, I think that in Hildale the looting is being assisted by the local town marshals, that's my belief."
Today the judge extended his order, theoretically freezing the trust assets for another ten days. It's widely believed that if Jeffs doesn't send someone to speak up in court, the trust will soon be taken away and put in the hands of a court-appointed fiduciary.
×
Most recent Utah stories