Estimated read time: 2-3 minutes
This archived news story is available only for your personal, non-commercial use. Information in the story may be outdated or superseded by additional information. Reading or replaying the story in its archived form does not constitute a republication of the story.
Richard Piatt reportingHome surveillance video shows a young man inside a Clearfield home, where he's suspected of stealing everything from underwear to video games.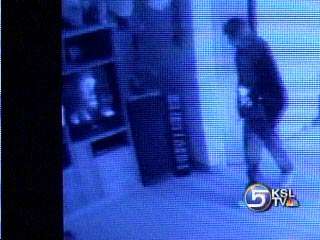 The family set up the surveillance camera, after their home had been hit several times.
Police, believe the thief is infatuated with a 17- year old cheerleader who lives there. That's why they're anxious to catch him.
"It's just disgusting. It makes me feel just so violated."
A home security system caught the thief in action: Wandering the hallway, stealing pictures, a camera, a video game system and underwear.
After two prior break-ins the family was ready for him this time, with cameras installed around the home. They caught his third uninvited stroll on video.
Mike Larsen, Father: "You know, everyday we come home and check the videos, and the third time that he broke in, we caught him on tape."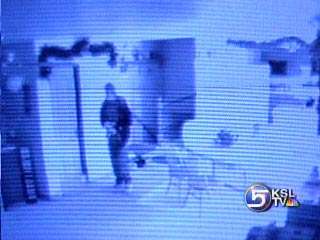 In February, the family blamed each other for the missing items first: Ash's Playstation and clothing, even 17-year-old Lindsey's and 20-year-old Meggie's underwear.
But it soon became clear something else was going on.
Meggie Larsen, Sister: "I see this kid in my house, and I watch him go through my brothers room, my sisters room, and my room? It's very upsetting."
Police say the burglar shows a special interest in Lindsey, a Clearfield High Cheerleader, who police say could be the subject of a misplaced crush. But like most of the family, Lindsey has no idea who the individual is.
Lindsey Larsen: "What are you going to do with it? Are you going to wear them? That's just weird."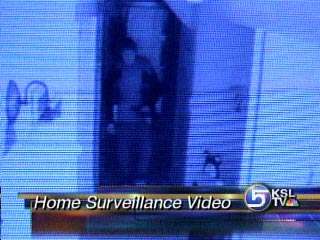 The young man breaks into the home in various ways, the family securing each entrance in turn. Police are not speculating that he could only be an occasional visitor to the neighborhood.
Greg Krusi, Clearfield Police Dept.: "It's possible that the child or young adult is visiting someone in the area, and is only in the area a couple times a month.
Robyn Larsen, Mom: "I feel like its not over till he is caught. I don't feel safe at all."
Recently, Clearfield police have taken images from the video to schools around the area, hoping for some information on who the young man is.
Since the time KSL aired the surveillance video Tuesday night, Clearfield police tell us they've received several phone calls from people who believe they may know who this young man is.
Police are offering a cash reward for information that leads to the individuals arrest.
×
Most recent Utah stories