Estimated read time: 1-2 minutes
This archived news story is available only for your personal, non-commercial use. Information in the story may be outdated or superseded by additional information. Reading or replaying the story in its archived form does not constitute a republication of the story.
Sam Penrod ReportingA 20-year old man faces charges that he raped young girls who had runaway in exchange for letting them stay with him.
Prosecutors have filed charges now involving a second victim and are preparing to take their case to court in both cases. The suspect is 20- year old Jimmy Santiago, who faces several charges of sexual assault.
Santiago was investigated after police say a 14-year old girl ran away from a group home and decided to stay at his trailer house back in mid-April. According to court documents, the girl was required to sign a so-called 'contract' to stay there. One of the rules stated that if any girl fell asleep with their shoes on, the men could do what they wanted to the girls.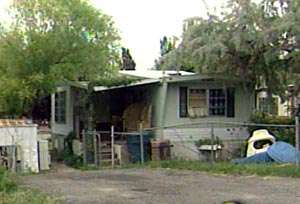 The same day she arrived, the girl says she was raped. That prompted police to investigate. Now authorities say two girls and possibly three were allegedly victimized.
David Sturgill, Prosecutor: "We have had some discussions with the second victim, she has indicated a possibility of at least one additional person we believe was sexually assaulted by Mr. Santiago."
The girl reported the assault to police, who served a search warrant and arrested Santiago. A preliminary hearing was postponed today because one of the alleged victims was located by prosecutors just yesterday. The judge allowed the case to remain active and prosecutors plan to have the victim in court to testify later this month.
×
Most recent Utah stories