Estimated read time: 2-3 minutes
This archived news story is available only for your personal, non-commercial use. Information in the story may be outdated or superseded by additional information. Reading or replaying the story in its archived form does not constitute a republication of the story.
Nadine Wimmer ReportingGirls have become the recent focus in the problem of school bullying. BYU researchers have documented it starts as early as age four. But we met a group of girls forging their own trend.
Here's a graduation story with a real-life lesson. This group of girls fought the odds instead of each other.
"Girl world had a lot of rules. You can't wear a tank top two days in a row and you can only wear your hair in a ponytail once a week. So, I guess you picked today. We only wear jeans or track pants on Fridays. If you break any of these rules, you can't sit with us at lunch." (from the Movie "Mean Girls")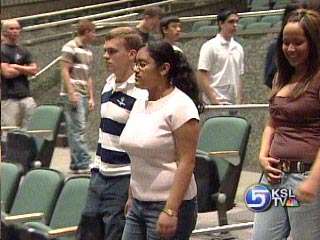 The movie "Mean Girls" is reality for many high schoolers, it was for these Hilcrest High seniors, practicing for graduation. Even the media has picked up on the stereotypical "girl world." But take it's a different story at Hillcrest High School.
They call themselves the "Fabulous Chicas."
Maria Hernandez, Fabulous Chicas: "We were just a group of girls that were having problems. We were always in trouble."
They faced language and cultural issues, problems at home and at school.
Samantha Stohel, Fabulous Chicas: "A year ago I didn't even plan on graduating from high school."
Together, they formed a support group and called themselves the Fabulous Chicas.
Then they realized they could bring down many obstacles, if they stopped bringing down each other.
Jacqueline Lopez: "They encourage me and congratulate me when I get good grades or have something good happen to me."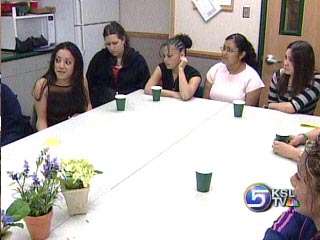 They began meeting to discuss problems, review grades, even called in speakers. Eventually, they made changes together.
Maria Hernandez, Fabulous Chicas: "That we weren't going to be anything. That we were going to succeed at nothing. That we were trouble and we were always going to be trouble towards everybody. Realizing that. Now it's all different."
Christina Guerra, Fabulous Chicas: "All my grades were down and as soon as I got into this group, my grades went up from .6 to a 3.5."
As members of the Fabulous Chicas prepare to reach a milestone, teachers agree it's quite an accomplishment.
Judith Zimmerman, Hillcrest psychologist: "There has been such a turnaround with these girls that you see the anger melting away and you see they find happiness within themselves."
All three of the graduating members of "Fabulous Chicas" have received scholarships to Utah colleges.
×
Most recent Utah stories