Estimated read time: 2-3 minutes
This archived news story is available only for your personal, non-commercial use. Information in the story may be outdated or superseded by additional information. Reading or replaying the story in its archived form does not constitute a republication of the story.
Samantha Hayes reporting Memorial Day is supposed to usher in summer and sunny weather. But so far June has been for the birds.
"You'd think hey, lets go to the pool, and right now feeding the ducks is like a winter event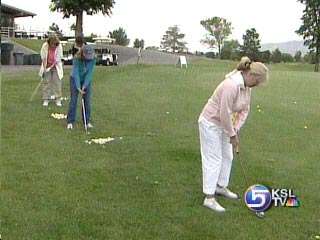 We'd like to tell you it's going to get better, but the weather has a few surprises in store for the weekend.
Utah weather changes drastically, and who knows, we may be talking about the 90's soon. But if you were outside today at all, you probably thought about grabbing a jacket, and realized: Isn't it June?
Of the last 20 days, 11 of them have been rainy and cool in Salt Lake City. Last year during the same time, 11 days were also rainy, but they were all in May.
Michelle Balka didn't expect much after what the current weather conditions have been.
Michelle Balka, Golfer: "But I did find it amusing that i put on a fleece before golfing on the 8th of June."
If you are not sweatin' it outside, the air conditioner probably isn't on inside.
Tony Oakman, Lee's Air Conditioning: "We've actually had furnace calls."
Tony Oakman says he'd like to be busy.
Tony Oakman, Lee's Air Conditioning: Not near the air conditioning calls we would have had in the past."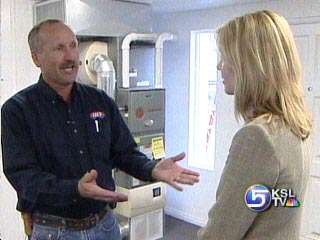 Public utilities must also consider usage. For instance: How much water are people using. Right now it a lot, and Salt Lake City water isn't making as much money.
This time of year, it looks strange to see the snow cone place closed A stop there will have to be rescheduled, just like last weekend's barbecue that was probably rained out.
Nick Hickcox: "Weather's not too good."
That's Utah, remember, the second driest state in the nation?
Adam Russo: "You would think for a desert it should be 200 degrees out..its like 40."
We also had snow in the mountains Tuesday. You can ski at Snowbird on weekends until July 4th!
×
Most recent Utah stories