Estimated read time: Less than a minute
This archived news story is available only for your personal, non-commercial use. Information in the story may be outdated or superseded by additional information. Reading or replaying the story in its archived form does not constitute a republication of the story.
PROVO, Utah (AP) -- For the second time in two weeks, the preliminary hearing for a Santaquin man accused of raping a 14-year-old runaway girl has been postponed the girl was not present.
Twenty-year-old Jimmy Santiago is accused of raping the girl in April at the trailer home of a friend of Santiago's.
The girl, who had run away from a Provo group home, told officers that she had heard from friends that it was a place she could stay. The girl said she was required to sign a contract that stated that allowed males at the trailer to do whatever they wanted with the girls.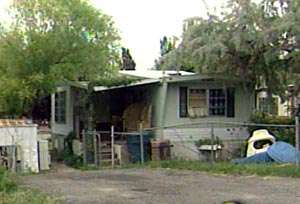 Defense attorney Jose Silva asked fourth District Judge Lynn Davis to dismiss the charges yesterday after the prosecution failed to have the girl there to testify.
Prosecutor David Sturgill said the authorities had been unable to locate the girl until Tuesday, when she found in a youth detention center in Weber County.
Davis declined to dismiss the case, but did not set a new preliminary hearing date.
(Copyright 2005 by The Associated Press. All Rights Reserved.)
×
Most recent Utah stories