Estimated read time: 2-3 minutes
This archived news story is available only for your personal, non-commercial use. Information in the story may be outdated or superseded by additional information. Reading or replaying the story in its archived form does not constitute a republication of the story.
Jed Boal ReportingBountiful police say they've never seen anything like it. A 51-year old man died today when his runaway pick-up truck slammed into a tree at 60 miles-per-hour in a residential neighborhood. As bad as it was, police say it could have been much worse.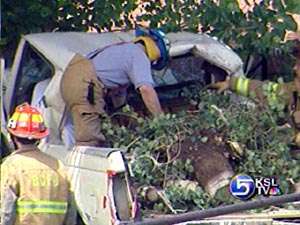 With all of the hills in many of our communities, it's somewhat surprising we don't see more runaway trucks and cars. That's exactly what happened on a hill on Millbrook Way, and the result was deadly. Millbrook Way is not exceptionally steep, as long as your brakes are working, but that was not the case today for this pick-up.
Lt. Steve Gray, Bountiful Police Dept: "It's unbelievable, the amount of damage, it's incredible."
Landscapers loaded the truck two or three blocks up the street on Millbrook Way. It headed down the hill, but the brakes gave out. The truck ran through the intersection at S. Davis Blvd, picking up speed, reaching around 60 miles per hour.
Lt. Steve Gray, Bountiful Police Dept.: "Went airborne over a retaining wall, through a metal fence, down into a yard, and hit a large poplar tree."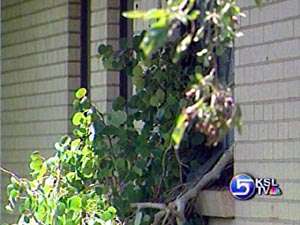 The crash launched the cut stumps and limbs in the back of the truck into the air...
Lt. Steve Gray: "Went down over the truck into a neighboring house, injuring a lady."
The driver of the truck died, a passenger was hospitalized and will be okay. The woman in the house was sewing at the time and a family member says a log missed her head by three feet. She was shaken up but will be all right.
A UHP safety team checked the truck and found that the brakes were completely shot; the pads were worn away. If the tree had not stopped the truck, police fear the truck itself may have launched into the house. Police say the truck passed inspection six weeks ago; they want to talk with the shop that performed that inspection.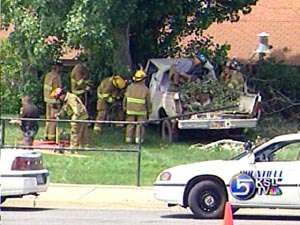 ×
Most recent Utah stories