Estimated read time: 2-3 minutes
This archived news story is available only for your personal, non-commercial use. Information in the story may be outdated or superseded by additional information. Reading or replaying the story in its archived form does not constitute a republication of the story.
Sandra Yi ReportingMatt Jones, Witness: "I can't say he stabbed her, but from the looks of it, he did. And then he continued on. Enough wasn't enough."
Neighbors watched as a man brutally beat his estranged wife's girlfriend as she lay dying. Police arrested the man, accused of stabbing the victim multiple times in the neck and chest.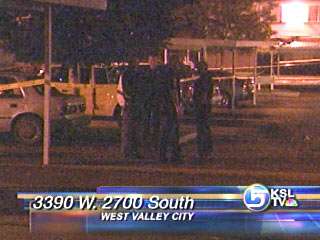 It happened after midnight at an apartment complex in West Valley. Police say the woman was stabbed in the parking lot. She ran 50 yards then collapsed. Police say she was stabbed after she got in the middle of a fight between her girlfriend and her girlfriend's estranged husband.
Chris Miles, Witness: "He was screaming that he wanted his kids. She had up and moved, he had found her, and this is what happened."
27-year old Norma Espinoza collapsed outside Chris Miles' apartment.
Chris Miles: "It's just a lot of chaos. There's screaming, there's blood. There's a whole lot of unknown."
Chris Miles and other neighbors saw the victim running away from the man, identified by police as Trey Brown.
Matthew Jones: "I came out and heard the screaming, looked down the road and saw some lady holding her chest with blood all over her. And looked behind her and saw a big black guy holding a knife."
They say she had been stabbed in the neck and chest. Neighbors called 9-1-1, then went back outside to help. They say Brown was in a rage. Matt Jones can't forget what he saw.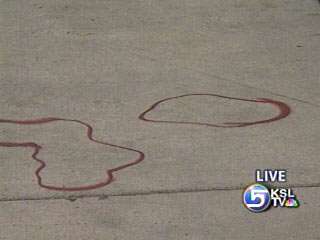 Matthew Jones: "What kept running through my mind is after she stopped breathing, how he was persistent on coming and still hurting her, even after she was already gone. He jumped on her chest. He launched in there and started jumping on her chest, and started kicking her."
Police say the victim was in a romantic relationship with Brown's estranged wife. Brown went to the apartment to talk to her about their children. Then things got heated.
Sgt. Michael Coleman, West Valley City Police: "A verbal altercation ensued inside the apartment and turned physical inside the apartment, and the male retrieved a knife from inside the apartment. He chased her outside into the parking lot."
The woman died in front of neighbors.
Chris Miles: "It's really sad. The kids suffer more than anything."
Brown's estranged wife was not hurt. Police say the couple has three kids, and the first 9-1-1 call came from their nine-year old daughter, who was in the apartment.
×
Most recent Utah stories