Estimated read time: 2-3 minutes
This archived news story is available only for your personal, non-commercial use. Information in the story may be outdated or superseded by additional information. Reading or replaying the story in its archived form does not constitute a republication of the story.
John Daley ReportingIt's a real possibility the fatal truck accident in Bountiful yesterday would never have happened. The culprit? Bad brakes that were never discovered in an apparently bad safety inspection.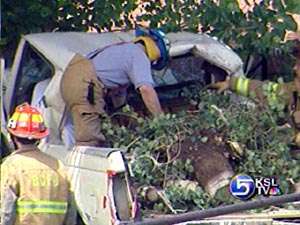 One man died when the truck he was driving lost control on a hill yesterday in Bountiful; another person was nearly killed and today police investigators believe they've pinpointed the problem -- a faulty brake that was not detected in recent safety inspection.
The pick-up slammed into a tree at 60-miles-per-hour, killing the driver. Now it looks like the vehicle got a bad safety inspection. The reading recorded said the truck's brakes were fine, when in reality one of the brakes was completely shot.
A landscaper's pickup truck loaded with tree stumps and limbs blew through an intersection and into a tree after the brakes failed. The driver, 50-year-old Lupeni Fakahua died, a passenger was injured, and flying debris nearly killed a woman in a nearby house.
Don Gines, Homeowner: "Another 12 inches one way, it would have it her in the back of the head, probably would have killed her."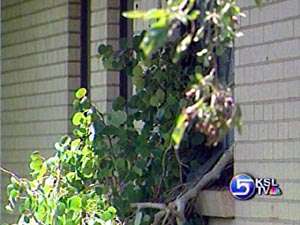 Lt. Steve Gray, Bountiful Police Dept.: "It's unbelievable. The amount of damage, it's incredible."
Bountiful Police say they believe the heavy load in the truck bed may have contributed to the accident.
Meantime, UHP is investigating both the brakes and a safety inspection station that recently checked them. There were no skid marks at the scene, UHP discovered missing lug nuts, problems with the emergency brakes, and...
Sgt. Howard Madsen, Utah Vehicle Inspection Program: "A left rear brake was into the rivets, the brake lining was totally gone, it was grooving into the drum. Also that drum was below specifications."
A month ago, on May 5th, the truck and its brakes were checked at an inspection station. Using a brake lining gauge, a technician at that station recorded a brake pad thickness of five thirty seconds, but when UHP inspectors looked at the same pad it was completely shot.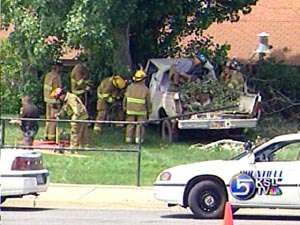 Sgt. Howard Madsen: "It's not consistent that in 400 miles, a measurement of 5/32 can go into down to or past the rivets and start to gouge the drum. That's highly suspect."
Utah Highway Patrol says it is still investigating and hopes to have a final report on this accident in the next few weeks. If the inspection station did improperly test the truck, that business could be suspended or have its license revoked.
×
Most recent Utah stories