Estimated read time: 1-2 minutes
This archived news story is available only for your personal, non-commercial use. Information in the story may be outdated or superseded by additional information. Reading or replaying the story in its archived form does not constitute a republication of the story.
RAY TOWNSHIP, Mich. (AP/KSL News) -- A small twin-engine plane crashed Saturday shortly after taking off from Macomb Airport, injuring two Utah men on board, authorities said.
The crash in a field about 40 miles northeast of Detroit happened about 11:45 a.m. EDT, the Macomb County sheriff's department said. The men, from Utah, were taken to local hospitals for treatment of what the department described as severe injuries.
On board, 23-year old Jason Castle and another passenger, both are involved with the aviation program at UVSC.
Castle's family had just purchased the the Cessna 310C and the two were headed here to Utah. In fact, they had already taken the plane on a test flight and everything checked out fine.
Amazingly, the two men were still alive when witnesses ran to the scene to help.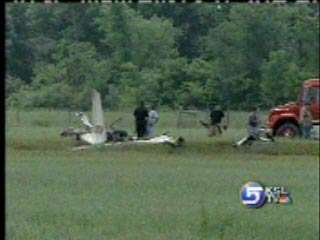 "If you take a look at the aircraft now and what's left of it out in that field, you'd be surprised that anybody survived that," Sheriff's Capt. Anthony Wickersham told WJBK-TV in Detroit.
The cause of the crash was under investigation by the Federal Aviation Administration.
Wickersham said witness accounts suggest the plane had trouble getting enough speed to gain the altitude it needed after takeoff. He said he doesn't think there was a mechanical problem with the plane.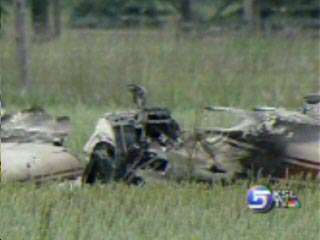 "Earlier this morning they did take the plane out for a flight and brought it back prior to taking it out once again," Wickersham said.
(Copyright 2005 by The Associated Press. All Rights Reserved.)
×
Most recent Utah stories