Estimated read time: Less than a minute
This archived news story is available only for your personal, non-commercial use. Information in the story may be outdated or superseded by additional information. Reading or replaying the story in its archived form does not constitute a republication of the story.
SALT LAKE CITY (AP) -- Commuters may want to avoid parts of Interstate 80 after a crumbling piece of bridge forces the closure of two eastbound lanes.
Utah Department of Transportation spokesman Brent Wilhite said the closure affects those driving between 700 East and 1300 East in Salt Lake City.
![](http://www.commuterlink.utah.gov/1_devices/aux56.jpeg)
Current Image of Traffic Near 700E on I-80 (commuterlink.utah.gov)
The lanes were closed yesterday after U-D-O-T crews found a piece of concrete on Highland Drive which had fallen from the overpass. Wilhite said a pothole deteriorated enough to break through the bottom of the bridge. He said crews will begin pouring new concrete today and it could last up to two days.
Commuters are urged to avoid the area until the repairs are complete. In addition to the lane closures, the eastbound onramp from 700 East will be closed.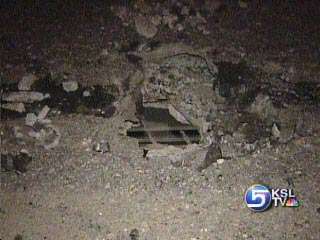 (Copyright 2005 by The Associated Press. All Rights Reserved.)
×
Most recent Utah stories