Estimated read time: 2-3 minutes
This archived news story is available only for your personal, non-commercial use. Information in the story may be outdated or superseded by additional information. Reading or replaying the story in its archived form does not constitute a republication of the story.
Tonya Papanikolas ReportingThe group Tapestry Against Polygamy says the state needs to pay more attention to victims of polygamy. The group expressed hope that the attorney general's office would prosecute more polygamy cases.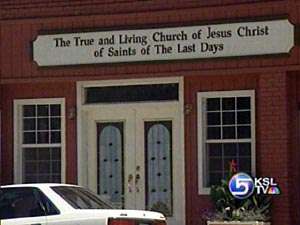 The executive director of Tapestry Against Polygamy says a lot of times there's not enough protection for people who are trying to escape polygamy or want their kids away from the environment. We spoke to three people who consider themselves polygamy victims.
Rachael Strong became a polygamist wife at 16. At that time her mother was married to the leader of the True and Living Church In Manti, Jim Harmston. But he soon became Strong's husband as well.
Rachael Strong, Left Polygamist Marriage: "I absolutely did not want to marry James Harmston. He was in his 60s. He had played the role of my stepfather all while growing up."
But Strong says she was told if she didn't marry Harmston she would go to hell. So she complied; she still remembers their first night together.
Rachael Strong: "It was just a very long, horrible night."
Eventually Strong decided she wanted to leave her husband and his wives.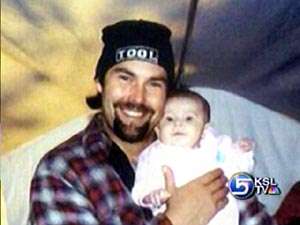 Rachael Strong: "They would spank with rods. And I just couldn't take the abuse to my little girl and couldn't take the abuse to me anymore."
She got out, but it wasn't easy. That's something former polygamist Kathleen Covington knows all too well.
Kathleen Covington, Fled Polygamy: "I left with no money, no car. We left with the shirts on our back. And I had eight children."
Covington says, like most women in a polygamist environment, she wasn't educated.
Kathleen Covington: "I went to school through the eighth grade."
Vicky Prunty, Tapestry Against Polygamy: "Just to assimilate into mainstream society is such a shock for many of these individuals. Some of them don't have birth certificates. Some of them don't have driver's licenses."
These are all reasons Robbie Sweeten is worried about his four-year-old daughter who lives with his polygamist mom. But he says he's most concerned about indoctrination.
Robbie Sweeten, Daughter Lives in Polygamist Family: "When a three-year old tells you, 'Heavenly Father doesn't like that music,' when she's three-years old and the music has no words whatsoever. What's it going to be like at age eight?"
The Attorney General told us they don't deal with custody cases unless some kind of abuse has taken place. They say there's up to 40-thousand polygamists in the Intermountain West. They have to go after the most egregious cases of child abuse, domestic violence, or underage marriage.
×
Most recent Utah stories