Estimated read time: 1-2 minutes
This archived news story is available only for your personal, non-commercial use. Information in the story may be outdated or superseded by additional information. Reading or replaying the story in its archived form does not constitute a republication of the story.
Sammy Linebaugh reportingThe wildfire season is officially upon us. A three thousand acre blaze is burning near St. George.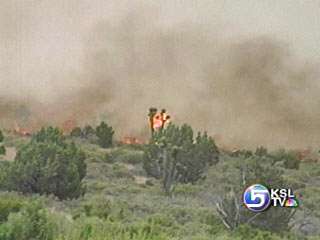 If all goes according to plan and weather cooperates, fire officials say this morning the fire should be contained by late this afternoon.
Lightning started the blaze they're calling the Red Fire early yesterday morning, about 25 miles northwest of St. George. Wind fueled the flames and soon black smoke could be seen filling the sky from miles around.
One hundred firefighters had the blaze 40 percent contained by late afternoon, stopping its advance on the north and west sides. Today, they'll focus on the south and east sides.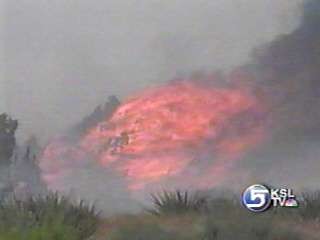 David Boyd/Bureau of Land Management: "There is no structure or homes or anything like that immediately threatened by the fire. There is the small community of Motoqua that's in the area, and we do have some structure fire engines that will be on their way, but just as a precaution for right now."
Fire officials say at one point, the flames reached within a mile of Motoqua, but crews, with the help of strong afternoon showers, kept the flames away from the town.
Officials say there are powerlines and a gas line about four miles southeast of the fire, but neither are threatened at this point.
Lightning ignited seven other fires in Washington County, but by nightfall each was under control.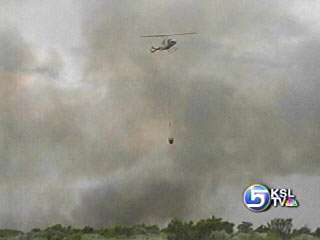 In the meantime, on the Arizona Strip, another 20 firefighters are working a 40 acre blaze at what's called Snap Point near the Grand Canyon. That fire is relatively small and not threatening homes or any structures at this point.
×
Most recent Utah stories