Estimated read time: 2-3 minutes
This archived news story is available only for your personal, non-commercial use. Information in the story may be outdated or superseded by additional information. Reading or replaying the story in its archived form does not constitute a republication of the story.
Sandra Yi ReportingHeidi Mattingly: "The kids are obviously not safe in the state's care. It's very clear that they are not safe with the state."
John Daniel Kingston and his wife express outrage after learning about criminal charges against a man accused of sexually assaulting their daughter. Meantime, big developments in their custody battle as the juvenile court judge has recused himself from the case.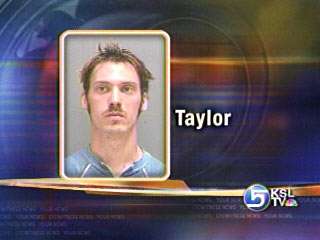 Heidi Mattingly: "my understanding is he met her at a dance."
Jesse Taylor allegedly had three sexual encounters with the 14-year old girl. Her mother, Heidi Mattingly says, she's furious about it.
Heidi Mattingly: "I have to do what I can to protect her still."
But she's also upset with the state for withholding information about the criminal investigation. Mattingly says she only found out about it through the media.
A custody hearing was scheduled for Tuesday, but Mattingly says recent developments involving the juvenile court judge are only 'delay tactics' and a ploy to divert attention away from the sexual assault case. She also claims the state arranged and coached her daughter's media interview for the same purpose.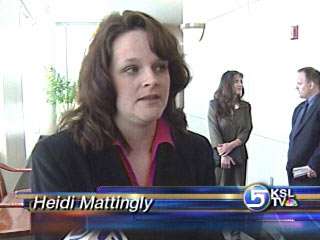 Kingston's attorney says the state isn't looking out for the kids.
Daniel Irvin, John Daniel Kingston's Attorney: "I'm upset at this because this is definitely a tactical thing, and this has gone beyond justice."
Heidi Mattingly says it hasn't been easy for them. She says her 14-year old daughter is a different person now. She says, the teen tried to commit suicide five times.
In a statement John Daniel Kingston said: 'Our children are suffering every day that they are not home'. Mattingly says, she just wants her kids back.
Heidi Mattingly: "To me, it's as valuable as the air that I breathe. It's my purpose to take care of those kids."
The state cannot comment on juvenile cases, but a spokesperson for the Division of Child and Family Services told KSL it did not notify Mattingly about the sexual assault case because DCFS does not impede in criminal investigations. She also said the safety of children in state custody is its highest priority.
We also talked to Attorney General Mark Shurtleff. He said the state didn't feel it was necessary to notify Mattingly because the state, not Mattingly, is the girl's custodial parent.
×
Most recent Utah stories