Estimated read time: 1-2 minutes
This archived news story is available only for your personal, non-commercial use. Information in the story may be outdated or superseded by additional information. Reading or replaying the story in its archived form does not constitute a republication of the story.
Deanie Wimmer reporting Summer is family vacation season. Whether you're traveling by plane or mini-van, we have some Staying Safe suggestions to take along.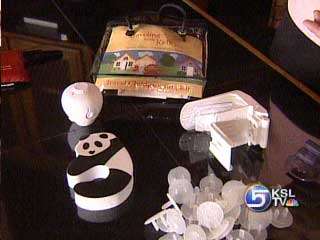 Toothbrush, packed.
Bug repellent, packed.
Two Utah moms have done some research and have some other things you should pack to help keep your family vacation safe.
Lorna Evenden, TravelingwithKidz.com: "Basically, we were two mothers who were having a hard time finding products that seemed designed to traveling with your kids."
Meaning items that were packable, useful, light and affordable.
So they formed an internet company that specializes in helping parents travel safety--and sanely-- with their children.
Beth McGregor, TravelingwithKidz.com: "We've searched all over the U.S. and internationally to find some of these products."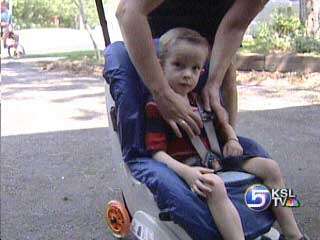 They say this is the item they can't keep in stock.
"This is the biggest godsend for any parent who's traveling."
No more lugging a car seat and a stroller through the airport.
It's a kit to child proof any hotel room or relatives home: outlet covers, toilet lock and doorknob covers. Dooorway gates that collapse and fit in a suitcase.
This allows older kids to travel safely. Instead of needing booster seats, A safety vest that attaches to the seat belt and keeps it in place.
Another unique summer product, stickers that start out yellow, and change color when it's time to apply more sunscreen.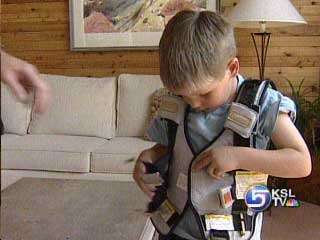 These moms have already done the leg work to lighten the load and provide good ideas for family travel.
Beth McGregor, TravelingwithKidz.com: "Families today are very active. They're away from home a lot, whether it's a trip across town to the park or zoo, or across the country."
Have a safe summer!
×
Most recent Utah stories