Estimated read time: 2-3 minutes
This archived news story is available only for your personal, non-commercial use. Information in the story may be outdated or superseded by additional information. Reading or replaying the story in its archived form does not constitute a republication of the story.
Sammy Linebaugh reportsShock and grief this morning in a South Ogden neighborhood after the son of a city firefighter died in a housefire.
The firefighter and his wife were out of town when the fire broke out in their home at 745 E. Nancy Drive. A neighbor called 9-1-1 after seeing smoke coming from the home.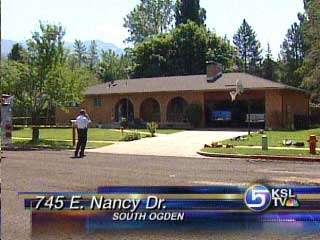 The couple's 26-year-old son lived in the basement, and it appears he was the only there when the fire broke out.
Michael West was discovered by firefighters in the basement bathroom.
Crews responded quickly to that 9-1-1 call, and were able to contain the fire to the bathroom area, but by the time they reached West, they say, it was too late.
Carol Warner, Neighbor: "Finding out it's the boy just made it worse. I don't know why, I guess because he's so young."
Neighbors are stunned, and it is especially tough for South Ogden Fire officials. Michael West's father is a part-time firefighter with the department.
Chief David Powers, South Ogden Fire Dept.: "Very good guy. It's very hard to see someone you know like that go through that type of pain."
Carol Warner, Neighbor: "I can't think of anything worse for a parent than to lose a child."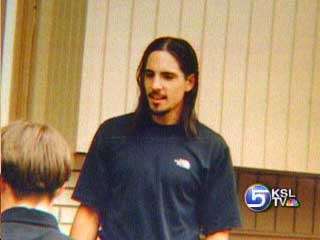 Neighbors told us West was an artist who was sweet and friendly, giving them hugs and always being respectful. They say he walked with a bounce in his step and they're going to miss seeing his smiling face.
As for the cause of the fire, officials say they are still investigating but they do not believe foul play was involved.
A state medical examiner has been called in to determine an exact cause of death.
West's parents have been notified, but no word yet on whether they've actually been able to return from out of town.
×
Most recent Utah stories