Estimated read time: 2-3 minutes
This archived news story is available only for your personal, non-commercial use. Information in the story may be outdated or superseded by additional information. Reading or replaying the story in its archived form does not constitute a republication of the story.
Kim Johnson ReportingAn 18-year old girl who was reported missing this morning has been found dead, not the victim of a homicide, but of a drug overdose.
The police investigation began in Salt Lake where police located Amelia Sorich's car. They later found her purse and cell phone in a dumpster nearby. Detectives called her parents to tell them they'd found their daughter's car. They then reported her missing.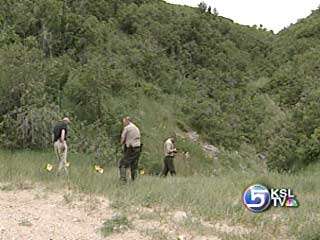 About 7:40 last night a hiker stumbled onto a body in a canyon three miles east of Bountiful. Today an autopsy confirmed it was 18-year old Amelia Sorich. The last time her parents saw their daughter alive was Saturday night. She told them she was going to be hanging out with friends.
When she didn't come home, police contacted some of those friends through text messaging numbers on Sorich's mother's phone bill.
Sgt. Dan Sparks, South Jordan Police: "The investigation revealed Amelia had been partying, so to speak with friends in the Draper area, where she voluntarily injected narcotics into her system."
Sparks says preliminary tests indicate Sorich injected cocaine and heroine. They say several hours later she lost consciousness and stopped breathing.
Sgt. Dan Starks: "I believe an effort to resuscitate her through CPR was unsuccessful. One or more of the friends that were there with her apparently became panicked and decided to driv her to the Bountiful location where they left her behind."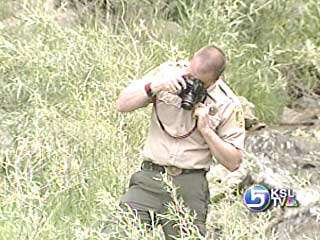 Davis County detectives say no effort was made to hide her body.
Capt. Kelly Sparks, Davis County Sheriff: "The body was obviously apparent. Somebody walking up to the stream was able to readily see it."
Sorich graduated early from Bingham High school where she was a top student and excelled in advanced placement classes.
Janice Sterzer, Bingham High Asst. Principal: "She was never in trouble so I didn't see her in my office because of disciplinary issues, but she was very friendly to the office staff. She was a really good girl. A really nice girl."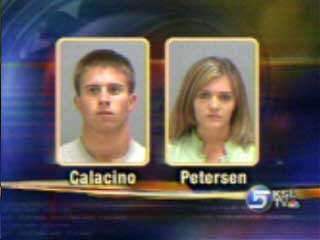 Michael Bellows, LDS Bishop: "She was a marvelous young lady, always the life of the party. Always made everyone smile, a good friend to everyone. She was just a sweet, sweet spirit. She'll be missed by everyone."
Police have arrested 19-year old Jasen Calacino and 18-year old MaCall Petersen in relation to the death. Both are being charged with desecration of human remains and evidence tampering.
×
Most recent Utah stories