Estimated read time: 2-3 minutes
This archived news story is available only for your personal, non-commercial use. Information in the story may be outdated or superseded by additional information. Reading or replaying the story in its archived form does not constitute a republication of the story.
Richard Piatt reporting Fire forced the community of New Harmony from their homes last night. Tuesday night, they were back home, and the Blue Springs fire was 50-percent contained.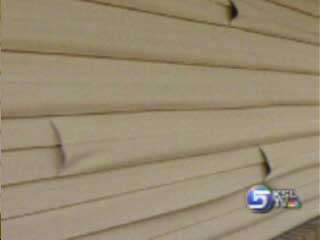 After the evacuation lifted, the Reders came home to their roost.
What they found was sliding warped by flames that had been just 10-feet away at one point.
Tim Reder, Homeowner: "Yeah, people were calling on the phone, and saying 'Yeah, your house is gone, and so and so's house is gone, and so and so's house is gone.' And, yeah, you get kind of sad."
They are thankful that is all the damage is.
Tim Reder, Homeowner: "This is probably less than $500 dollars total damage."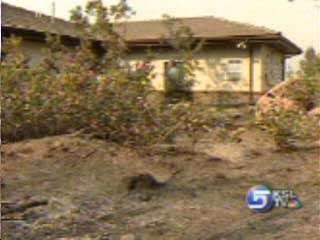 Cindy Reder, Homeowner: "I was thrilled, that this was all that there was."
The Reder's home is one of the homes that firefighters thought they would lose Monday night. All through the neighborhood, there are other thankful people: Evacuated with uncertainty one night, back the next."
A lot of people joke around about grabbing a hose to try and defend their homes. But in the some the situations in the community, it was so dicey, it wasn't a joke. Every little bit helped.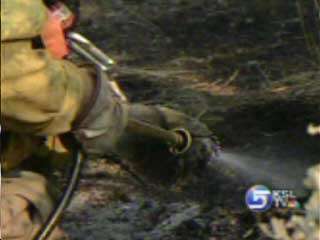 There are 743 people still fighting the Blue Springs fire, mopping up, to keep it from flaring up again. All day, there have been attacks from the area as well. All a part of the crucial strategy to get the Blue Springs fire out.
Richard Piatt, "With this house, and the Reder house, how lucky would you say these people are to still have their homes?"
Jan Ames, Firefighter: "All Lucky, they really are."
As good as things look now, fire bosses still are not pulling out. There are still too many hot spots in too many nooks and crannies to let up. And the memory of a somewhat scary Monday night is still sharp in their minds.
The Blue Springs fire has charred more than 12-thousand acres, mostly remote land south of New Harmony.
×
Most recent Utah stories