Estimated read time: 1-2 minutes
This archived news story is available only for your personal, non-commercial use. Information in the story may be outdated or superseded by additional information. Reading or replaying the story in its archived form does not constitute a republication of the story.
Nishi Gupta ReportingUtah and the nation celebrate Independence Day! People all over the country are celebrating the nation's birthday today. One of the biggest Utah celebrations was in Provo.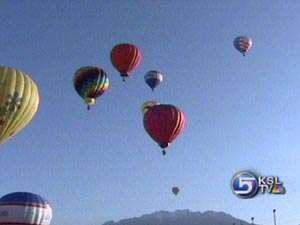 Festival organizers say about 250-thousand people showed up to the city's festivities. As we found out, that meant there were a lot of ways for people to show their red, white and blue.
Preparations for Provo's celebration were underway early this morning. One by one, 22 giant balloons filled up and lifted off, Freedom Fest was officially underway.
As the balloons dotted the cloudless blue sky everyone was vying for a glimpse, even the little ones, but there was a lot of fun on the ground too. The streets were full of people and plenty of activity. Little McKayla loves everything about the parade--the bands, the floats.
Big kids loves the parade too- for other reasons….
Adam Perkins: "They throw candy out at people."
The pomp, the pageantry, and the patriotism-- it hits home with Amanda Peterson, she has family serving overseas.
Amanda Peterson: "My brother's actually been over there so it's really good to see people support."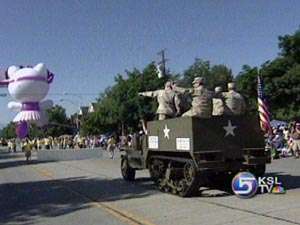 When military servicemen went by, people stood up to show their gratitude.
Adam Perkins: "I'm grateful for that they're serving. It's exciting to see people coming together and celebrating that freedom."
Organizers say this is year 126 for the parade. Everything ran pretty smoothly, except for a small mechanical problem on our own Channel 5 float! At one point, the battery wasn't working and it seemed that Dick Nourse, Carole Mikita and other KSL talent would have to walk the two and a half mile parade route. But in the end, that worked out.
×
Most recent Utah stories