Estimated read time: 2-3 minutes
This archived news story is available only for your personal, non-commercial use. Information in the story may be outdated or superseded by additional information. Reading or replaying the story in its archived form does not constitute a republication of the story.
John Daley Reporting"It's just an incredible neighborhood, because everybody is just one big family to us and it would be really hard to leave."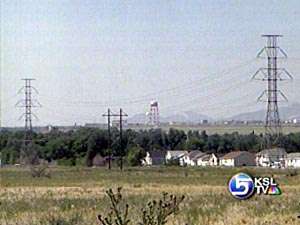 But leave they may have to, hundreds of homeowners, as a proposed new road on the west side of the Salt Lake Valley begins to take shape. It's called the Mountain View Corridor. The timetable for construction is still uncertain, but UDOT is now in the process of mapping out the hundreds of homes which may need to be razed to make way for road.
In all, between 260 and 410 homes will have to be removed to make way for the eight-lane highway. The final number will ultimately depend on which route is finally selected. The west side of the Salt Lake valley is booming with new homes and businesses, and to accommodate the growth a major new highway the Mountain View Corridor is in the works.
It's creation will require the destruction of hundreds of homes, perhaps along the power line right-of-way west of 56th west which still retains a rural charm. The Hodson family has lived there 30 years.
Kristine Hodson, West Valley City Resident: "I think it's really dumb because it's just so hard for all of us."
Nile Easton, UDOT Spokesman: "It's needed right now, let alone ten, fifteen years in the future. So, sometimes there's just things you have to do, that will better the society, better the community for pretty much everyone."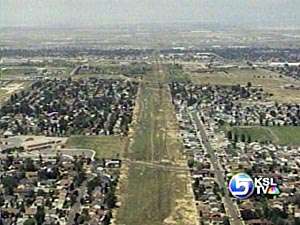 Two routes are possible, 58th West and 7200 West, starting at I-80 and heading south to link up with I-15 north of Utah Lake. Some neighbors have a wait and see attitude.
Forrest Nielson, West Valley City Homeowner: "We heard about when we first came in. We went through the panic stage 10 years ago. So now it's kind of looking at it and saying, come on make up your mind what you're going to do so I can decide if I'm staying or I'm going."
But others say they'll be heartbroken to lose their tight-knit community.
Jewel Hodson, West Valley City Homeowner: "It's be like driving out a village, at least we feel that way. Between 35th and 41st, it's quite a community of families that really care about each other, and we just as soon stay here if we could. "
Kristine Hodson, West Valley City Resident: "It's just a horrible thing. But everybody has to move and we might never see them again. But I mean that's probably how it's going to be, I don't know."
The start of construction could still be a decade away. Before the road is built UDOT would need to finish an environmental impact statement and secure funding. Total cost is estimated at 2 to 8 billion dollars. One option they're looking at is making it a toll road.
×
Most recent Utah stories