Estimated read time: 2-3 minutes
This archived news story is available only for your personal, non-commercial use. Information in the story may be outdated or superseded by additional information. Reading or replaying the story in its archived form does not constitute a republication of the story.
Sandra Yi Reporting Five businesses are completely destroyed after fire rips through a Layton office complex early this morning. Investigators don't know what caused the fire, but they say the fire started in a couple of different places, and that makes it suspicious.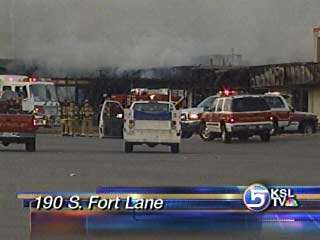 That makes the loss even more painful for business owners who are left to rebuild.
Gilbert Smalls: "I've been doing hair around here for 10 years, decided to open my own business. It's been flourishing, and now it's gone."
The loss was visibly difficult for Gilbert Smalls. He owned a hair salon in the business complex.
Gilbert Smalls: "I mean, I have had big losses in my life, but this is my bread and butter right here. This is how I take care of my family."
Four other businesses were completely destroyed, with it, years of work that couldn't be saved.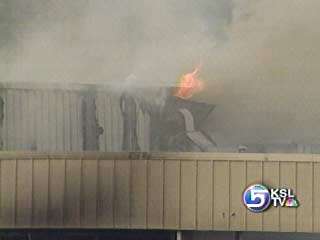 Denmark Jensen, Layton Visual Center: "We have records dating back to 50 years ago, and we have patients coming from 50 years ago. It's amazing. But all that is lost, but how can you salvage paper records when they've been burnt? You can't."
Dr. Clyde Marx, Layton Visual Center: "We won't recover from it. We'll just get in and do the best we can."
The fire started after 5:00 this morning. Crews battled the fire, but the building's construction didn't make it easy.
Kevin Ward, Layton City Fire Chief: "We've got a flat roof. We've got a common area that allowed the fire to travel throughout all the businesses."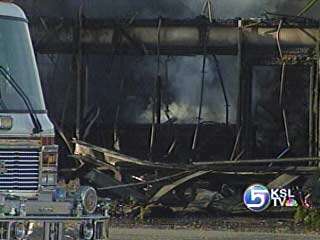 Including a dental office. Workers showed up and couldn't believe what they saw. The office lost a lot of equipment.
Becky Fowers, Dental Assistant: "A lot of equipment. I don't know what the doctor's going to do. It's sad."
Becky Fowers: "I don't know what to do. I don't even know what to think. I'm in shock."
But the loss hasn't destroyed spirits. The fire is a setback, but businesses owners, like Gilbert Smalls, are determined to get back on their feet.
Gilbert Smalls: "I'm gonna do what I always do. I get up when I get knocked down, but this is gonna be the hardest one ever, because I'm a business owner and now my business has been burned down. But I'll get it going again, somehow, someway. Somehow, someway."
That's the attitude of everyone we talked to.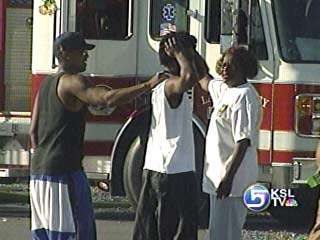 Meantime, the investigation continues. Damage estimates total 4 million dollars.
×
Most recent Utah stories