Estimated read time: 2-3 minutes
This archived news story is available only for your personal, non-commercial use. Information in the story may be outdated or superseded by additional information. Reading or replaying the story in its archived form does not constitute a republication of the story.
Jed Boal ReportingMain Street Magna will get a makeover that could help revitalize the historic mining town. Salt Lake County workers today dug in on a road project that could ultimately recharge the economy and restore cultural pride.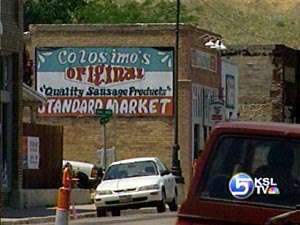 Back in the 1950's, the people of Magna say, this was a thriving shopping district. But ups and downs in the copper industry and the growth of shopping malls in the 60's and 70's drained the economic life from Main Street. Salt Lake County and township leaders say the turnaround starts now.
John Patterson, Public Works Director: "I think for 14 years, I think we've talked about getting Main Street in Magna under way, and finally it's happening."
The county will use more than one million dollars to resurface the street, rebuild the sidewalks, and install new lighting the entire length of the historic district. Today many properties are vacant, other business are hanging in and ready to thrive again.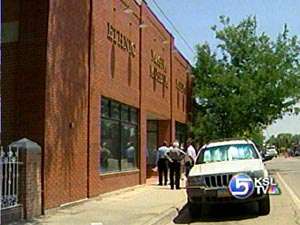 Peter Corroon, Salt Lake County Mayor: "Take a good look at Main Street. It's the last time you're going to see it in this condition. Between now and the fall the dust is going to fly."
When the street is complete in October, the next step is economic development. Project leaders want to see more shops and restaurants there, more places where people will comes to gather.
Ed Hansen, Magna Chamber of Commerce: "This is really phase one for the Magna community."
Lifelong resident and community leader Ed Hansen says the town has waited for this day a long time.
Ed Hansen: "I'm saying right here today, Magna is back. It's going to take several years, but this community is going to thrive."
Hansen says the key for long-term success is the Magna Mining and Ethnic museum. Politics and sort-sighted funding left the museum empty and closed for nearly a decade. Town leaders say politics will not get in the way this time.
Funding is provided by a federal community development grant, and money from the Redevelopment District Authority and Salt Lake County Public Works.
×
Most recent Utah stories