Estimated read time: 2-3 minutes
This archived news story is available only for your personal, non-commercial use. Information in the story may be outdated or superseded by additional information. Reading or replaying the story in its archived form does not constitute a republication of the story.
Samantha Hayes Reporting"Don't stop and pick up strangers; you don't know anything about them."
That warning comes after the driver of a U-Haul unknowingly picked up two car-jackers in Sandy over the weekend. The incident ended with a police officer injured and the two suspects in custody. But the car jacking itself is part of a larger crime wave officers say happens every summer.
Police say for criminals, there's more opportunity in the summer -- an open garage door, cars left unlocked. Sometimes we inadvertently make it easy, like last weekend in Sandy when a man picked up two men looking for work. They ended up carjacking his U-Haul.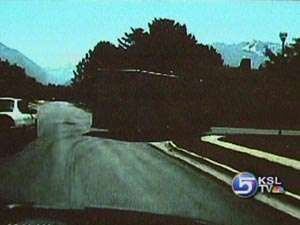 The two suspects inside the U-Haul allegedly pushed the driver out, then took off. Sandy police caught up with the truck and the camera inside the patrol car shows what happened. The officer approaches the vehicle. When the driver tries to take off the officer holds on.
Bill O'Neal, Sandy City Police: "At this point the driver is punching at him through the window. Didn't really strike him in the face, but it was enough he lost his balance fell off the truck and hit the curb at 10-15 miles an hour."
Car-jackings happen year-round, but police say it happens more frequently in the summer months.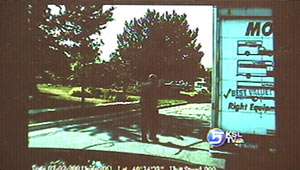 Dwayne Baird, Salt Lake City Police Dept.: "Just any type of crime will increase by the sheer fact we have more daylight hours, more people out, and bad guys stay in in cold weather just like everybody else does."
Summer calls us outside with yard work and car repairs, and let's face it, it's more convenient to leave the doors open.
Mark Bonnell, Salt Lake City Resident: "Doesn't concern me so much, especially in the middle of the day. I've been out more than in."
Before you think it can't happen in your neighborhood, police point to the numbers. On average, Salt Lake City police are called for service 620 times a day. In the summer it's more than 700 calls a day--everything ranging from loud, late-night parties, to violent crime.
Dwayne Baird: "Anything that can be taken and pawned or sold, and usually traded for drugs."
Violent crime is also up in the summer months. That includes aggravated assaults and armed robberies. From 2000-2003 Salt Lake City police statistics show July was the most violent with 1600 incidents just that month.
×
Most recent Utah stories