Estimated read time: 2-3 minutes
This archived news story is available only for your personal, non-commercial use. Information in the story may be outdated or superseded by additional information. Reading or replaying the story in its archived form does not constitute a republication of the story.
Sam Penrod ReportingA rock climber fell from a sheer face while climbing in Little Cottonwood Canyon today. He's now in the hospital, receiving treatment for his injuries.
The victim is 18-years old and friends say he is an experienced hiker, but just before noon today something happened and the man fell about fifteen feet into the rocks below.
The man was hiking with a group of friends about a mile away from the vaults in Little Cottonwood Canyon, that's when his gear apparently failed, causing him to fall to the ground below. A rescue team was called in and was able to bring the victim to safety from the very rough terrain of the canyon where he fell.
Ammon Hatch, Witness: "He placed a piece of protection and climbed past it, fell one time because it's a rather difficult climb. He fell one time and he landed on it fine. But then a few more times he fell and then he got higher and was placing a new piece, but he didn't quite get the piece in and peeled off and landed on the last piece he pulled."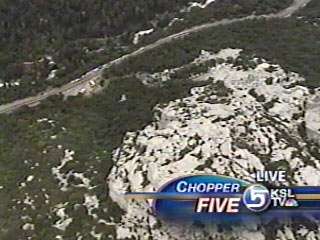 Dep. Sheriff Paul Christensen, Salt Lake County Sheriff's Office: "It's smart to go in groups because you don't want to go alone. If you do go alone, make sure you tell somebody where you're going, what time you're going and the time you're expected to return, so if you don't return, then they have availability to know where you're at and start sending help."
That's why authorities say the victim in this case got the help he needed right away. He was taken to the hospital with some back injuries, but was alert and conscious. His friends say that he at first was in shock, but they used their skills in first aid to help him until rescuers could arrive.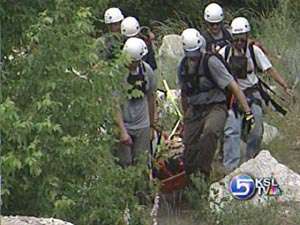 ×
Most recent Utah stories